Kristin Ess
Discover the Kristin Ess range of hair care. Don't forget to add a brand alert so that you never miss the brand's offers and discount codes.
20 products found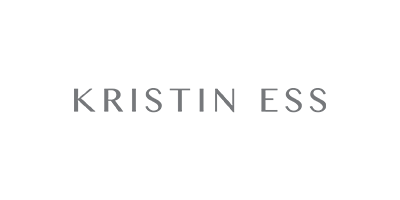 We think you'll struggle to find a more Instagrammable line of products than the Kristin Ess range. Arriving in the most simplistically beautiful packaging, each hair care product is bursting with proteins to nurture your strands from root to tip.
This luxe selection of hair products is the brainchild of celebrity hairstylist, Kristin Ess. Her vision was simple: to create an affordable range of luxury hair care and styling products that everyone could get their hands on. With 22 years' of professional experience styling celebrity hair, Kristen set about bottling up Hollywood's juiciest secrets for everyone to take home. From must-have nurturing ingredients to buildable formulas, everything within her product line has been well thought out for optimum results.
A much-loved feature of the Kristin Ess product line is how each product can be used independently or in conjunction with one another for a consistently brilliant finish.
Shop amongst the eclectic range of cleansers, conditioners and styling products to elevate you 'do today.
Frequently Asked Questions about Kristin Ess
What is the Kristin Ess policy on animal testing and their cruelty-free status?
This brand's whole line is cruelty-free which means they don't test their products or formulations on animals.
I don't like products that contain Sulphates. Are these products free from this ingredient?
Majority of Kristin Ess products are made without sulphates. Use our filters to view these.
Are their products silicone-free?
They do have some silicone-free products, which you can find by using our site filters.
Are their products phthalates-free?
Some of their products are phthalates-free and can be found by using our site filters.
Do they avoid the use of parabens in their ingredients?
Parabens are present in some of their formulations however they do feature some paraben-free products which are labelled across our site.