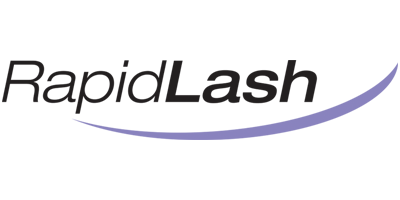 RapidLash
Discover a range of unique and state-of-the-art products, courtesy of RapidLash. Founded in 2008, the company creates and distributes products that help lengthen, grow and condition lashes, brows and hair. Priding themselves on "Bringing Consumers Heroic Solutions for Life's Inconveniences," RapidLash is the first brand to release an eyelash serum to the mass market in 2008, and it's with no surprise that they are still the go-to brand for lash and brow remedies.
Their infamous RapidLash Eyelash and Eyebrow Enhancing Serum has become a hit for both men and women alike as it produces fuller, denser-looking lashes and brows – channelling your inner Cara Delevigne has never been easier. And the results speak for themselves, as two years after the RapidLash launch, their products were in 24, 000 stores whilst selling over one million units.
Find out how RapidLash can help you overcome your beauty inconveniences with the products that millions trust. Achieve fuller lashes, brows and hair the safe, affordable way.