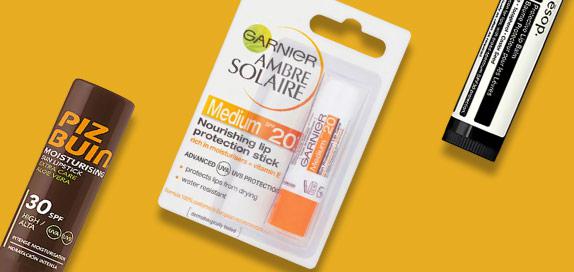 Lip Balm with SPF
When it comes to protecting ourselves from the sun, we're so focused on our legs and shoulders that it's easy to forget about somewhere very important: our lips. Get lip sun protection with this selection of lip balms with SPF from the likes of Ultrasun, Sun Bum, Mimitika and Clinique to keep your pout feeling hydrated, nourished and looking totally kissable, whatever the weather. Read More
21 products found
Lip Sun Protection
When you're lathering the lotion onto your body or massaging it into your hair, remember to apply some care to your lips to keep them full, plump and kissable. We also feature a range of tinted lip balms, some of which contain SPF. Remember to protect your face too by using a moisturiser with SPF.
Whilst we may associate sun protection with the golden sands of a picturesque beach or sipping a cocktail around the pool, the sun does most of its damage to our lips whilst we're on the ski slopes. If you're an avid skier or snowboarder, make sure you fully protect your lips with a potent product.
Prone to cracking and chapping, the lips are a delicate area of our body and need a little extra TLC – especially while we're in the sunshine. Thanks to our range of SPF lip care, you'll be able to crack a smile, without cracking your lips.
Enjoy the sun without the worry of dry, chapped chops by searching our products right here.