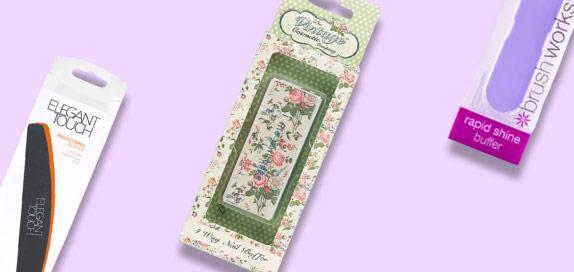 Nail Buffers
Nail your next mani-pedi with a little help from our range of professional buffers, specifically sourced to give you beautiful, pampered hands. Buffing your nails is like primer for your face – it leaves you with a smooth and flawless surface in a matter of minutes. When it comes to applying the rest of your products (in this case, nail varnish), you'll achieve nothing short of perfection.
8 products found
Nail Buffer
With our carefully chosen buffers, it has never been easier to obtain salon-style results from the comfort of your own home. These nifty tools are all you need to shape, smooth and remove ridges like a pro and get the gorgeous nails you deserve. Take your pick from buffing boards, buffing blocks and buffing kits, and get your shine on with the selection of light to medium and coarse grits. Whatever your nails need, this selection of tools provide all the TLC.
And, of course, we've recruited only the very best brands in the business to help you prep. Shop buffers from the likes of Elegant Touch, Tweezerman, Brushworks, Mavala and more.
Before you begin buffing and smoothing, check out our guide to the perfect nail shape to suit you.
Nail Buffers Features