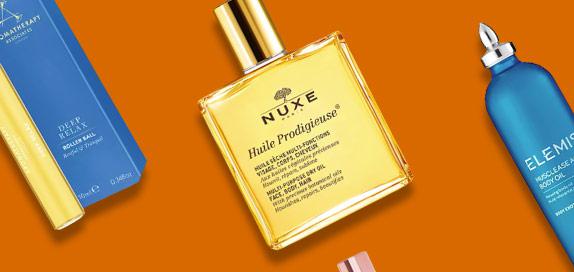 356 products found
Body & Massage Oil
Whether your skin is feeling extra dry or you want to soothe stretch marks, body oils are the perfect option. Not only do they add a nourishing layer of moisture, but they also have restorative and healing properties. In no time at all you can help encourage scar healing, promote a youthful glow and even soothe any irritations. Body oils are also perfect at easing tensions and muscle pains. Find an array of body massage oils here at Cosmetify – perfect after stressful days and hard gym sessions.
Filled with carefully chosen plant extracts and vitamins to instantly soothe and enrich, we have a range of options for you to choose from. Refine your search using our innovative filters to find specific ingredient preferences including lavender oil, jojoba oil and avocado oil. Each body oil product has their own distinctive character, with body glow oil perfect for holidays, while body oil sprays are ideal for a quick burst of hydration.
Whether you prefer to spritz or massage these soothing oils onto your skin, the choice is yours. Take a look at our extensive range today and find the best solution for your body care routine.