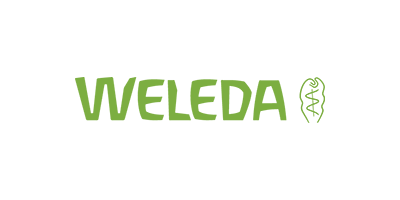 Why We Like Weleda
"We fell instantly love with their coveted Weleda Skin Food Lotion, but this skin care brand has so much more to offer! Weleda are the real experts when it comes to creating all-natural, plant-powered remedies, teaming together feel-good ingredients with easy-to-use formulations that our skin simply adores. We recommend trying out their Evening Primrose Concentrate!"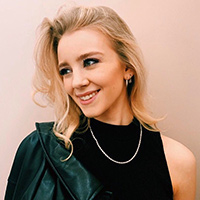 Written by Ellie Child, Beauty Editor
128 products found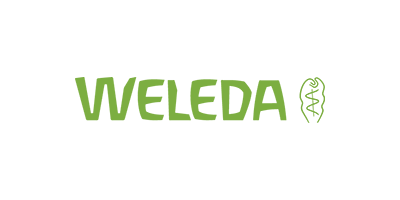 Weleda's commitment to harnessing the healing power of plants is encoded in the brand's very name. A real historical figure, Weleda was a priestess of healing who lived in a tower on the banks of the river Lippe. The herald's staff adorning each product, meanwhile, reflects the intrinsic link between humanity and nature.
This promise to reconnect the body with natural rhythms began in 1921, as a pharmaceutical laboratory with its own plant garden. A founding team of scientists created synergistic products; this was to prove the first step in Weleda's journey to becoming a world-leading manufacturer of certified natural personal care.
From key bases in Switzerland, Germany and France, the brand continues to develop thousands of cosmetics and pharmaceuticals, still partially produced from the medicinal plants of their own gardens. Every such garden is full of secrets, and it requires both a deep understanding of nature and concentrated effort to unlock the healing potential of each plant.
Shop the brand today at Cosmetify.
Frequently Asked Questions about Weleda
Does Weleda use mineral oil in their products?
They avoid using mineral oil in their products whenever possible.
Do Weleda use silicone in their products or formulas?
This is a completely silicone-free brand.
Do Weleda use Parabens?
Weleda products are not formulated with Parabens.
I don't want to buy products containing phthalates. Can I shop from Weleda?
They are a 100% phthalates-free brand.
Is this company a Certified B Corporation?
Yes, Weleda is a Certified B Corporation.
Is Weleda cruelty-free?
Their product line is 100% cruelty-free. As such, Weleda never tests products or formulations on animals.
Are they supportive of fair trade standards or a certified fair trade organisation?
Weleda use fair trade ingredients wherever possible.
Are they synthetic fragrance free?
A lot of them are free-from-fragrance. If you wish to shop only fragrance free, use our site filters.
I want to avoid products that contain alcohol. Can I buy from Weleda?
Weleda avoid using alcohol as an ingredient in their products when possible.
Will I find sulphates in Weleda products?
They have some products with sulphates in the formulae. Shop Weleda sulphate-free products by using our filters
Are the ingredients used in Weleda products suitable for vegans?
The majority of Weleda products on our platform are not suitable for those following a vegan routine. However, Weleda does have some products that are formulated without animal-derived ingredients or by-products, which you can see by selecting the appropriate filters.