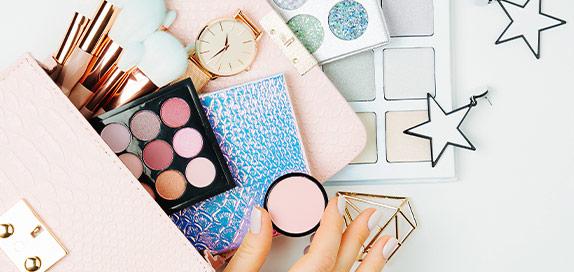 3,222 products found
Makeup
Update your routine today with our favourite beauty gems, searching through the best products for your face, eyes, cheeks, brows, eyes and lips. Not to mention, our vast collection of glamorous makeup palettes.
Whether you want to create the ultimate glam look or you're more of a no-makeup makeup kind of person, we have everything you need to kit out your makeup bag. And don't forget our range of tool and accessories, because to create a killer makeup look you need expert brushes and tools.
We believe there's no such thing as spending too much time on your makeup, whether it's for another day in the office or for a big night out. Whatever the occasion, you want to make sure you look your best – and we're here to help.
From the classic and iconic to the trending and oh-so now, we have sourced everyone's favourite products to make your shopping quick and easy. Here you can curate your own makeup bag with tried-and-tested favourites or take a leap into the unknown and revolutionise your style.
And don't forget to prep your face with the best skin care routine using our range of popular facial cleansers, day creams, face mists and more.