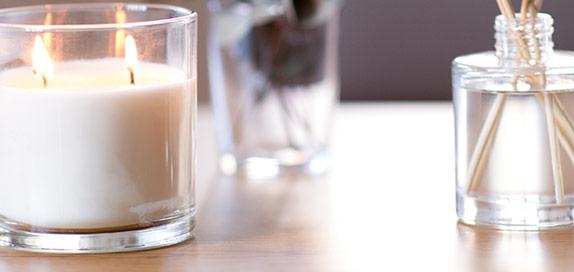 Home Fragrance
Discover just what a decadent home fragrance can do for you and your humble abode with a little extra help from brands such as MOR, Rituals and Urban Apothecary.
1582 products found
Home Fragrance
These home fragrances will leave you feeling more house proud than ever. A delight for the senses, the range includes a variety of gorgeous florals and herbal infusions to give your home the perfect finishing touch.
Whether it's contemporary fragrances formulated to bring a sense of newness, or traditional aromas that draw inspiration from tranquil spas, these top brands are sure to add that special something to your home.
Reed Diffuser
Our brilliant range of reed diffusers offers an easy and elegant means of scenting your living space. Home fragrance doesn't have to be needlessly complex – a single one of these diffusers can absolutely transform the feel of a room.
Room Spray
This selection of high-quality room sprays offers a fast and effective means of improving a room's aroma. Embrace the comfort, refreshment and all-around excellence found in one of these signature scents.
Scented Candles
Scented candles are the quintessential home fragrance item, capable of elevating a room with the lighting of a single wick. Explore our collection of superb designs, which takes in both classic techniques and innovative modern touches.