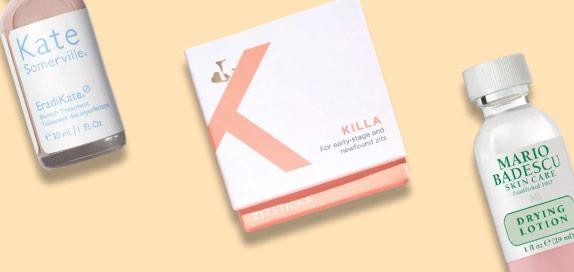 Acne Skincare
Tackle problem skin head-on with our range of acne treatments from Dr Hauschka, Murad, The Ordinary and many others, specially designed to target angry spots and reduce their appearance with skin-loving ingredients. We appreciate that suffering from acne and problematic skin takes its toll on your confidence levels, and we're determined to breathe confidence and happiness into your body with our potent formulas. Read More
135 products found
Skin Treatment for Acne
Tailored to sensitive and irritated skin, each remedy is intricately designed to soothe irritation, gradually calm and eventually remove the appearance of acne and reveal a healthy, clear and bright complexion. Acne no longer has to be something you have to 'just put up with' - it can soon be a distant memory as you bask in replenished skin.
Choose from a range of solutions, including specially formulated day creams and night creams, as well as gels and spot sticks to precisely target every blemish. Skin-loving, active ingredients attack the problem areas, penetrating the skin and restoring its long-term health. Apply the powerful formulas for a few weeks and notice a tangible difference in your skin.
Shop the vast range of face mists, moisturisers and more here to find the product that promises to renew the health of your skin and your confidence levels. You'll feel ready to take on the world in no time.