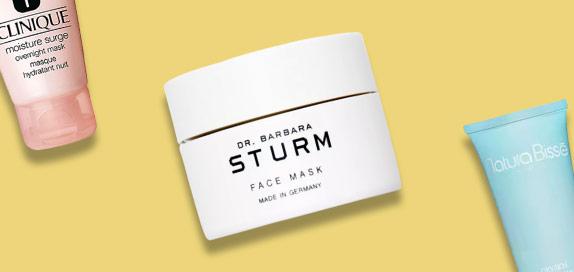 Cream & Gel Masks
Cream and gel face masks are two of our favourite formulas, which is why we've rounded up some true skin care superstars like Drunk Elephant, Summer Fridays, Ren, First Aid Beauty and more just for you. From hydrating and toning to calming and revitalising creams, there's something here for every skin concern and type.
201 products found
Gel Face Masks
The benefits of a face mask can't go unnoticed. Whether you're an avid user or simply slather on a pack every other Sunday, you won't be blind to the fact that they're superb at restoring your complexion. The delicious aromas and silky-soft textures make them a dream to apply and alleviate the stresses of the day as you let them work their magic - just sit back and enjoy the replenishing.
Our versatile selection offers myriad of purposes in one convenient location: you can unclog your pores, brighten dark spots and blemishes, add firmness to your skin and leaves a smooth complexion. The multi-faceted design of each mask makes them the go-to for dry, dull and damaged skin, and the natural, nutrient-dense ingredients are the perfect antidote for sun-harmed skin.
Browse brands like Dr Hauschka, Jurlique, Dermalogica and NIP+FAB, among many more, and indulge in revitalised skin that will have you looking fresh, bright and healthy. For more moisturising skin care, check out our selection of day creams and night creams.
Cream & Gel Masks Features