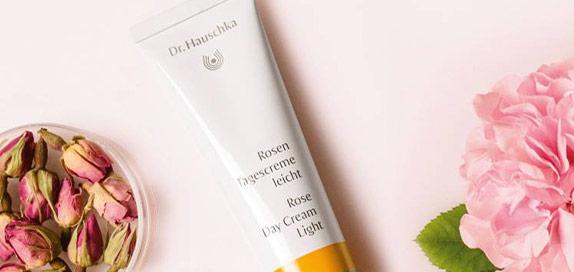 Why We Like Dr Hauschka
"Dr Hauschka have an extensive collection of goodies on offer and we love nothing more than browsing the virtual aisles to find our favourite items. Beauty editors and skincare fanatics love the nourishing quality of their products and their organic ingredient list. Some firm favourites include the ever-popular Regenerating Day Cream Complexion and the Revitalising Mask. "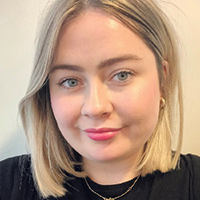 Written by Rebecca Jenkinson, Beauty Editor
112 products found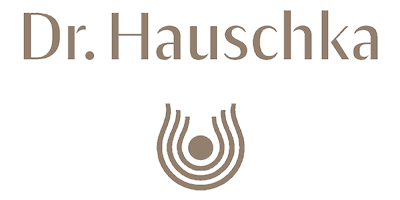 Dr Hauschka has been providing us with award-winning, organic skincare innovations for the last 40 years; thanks to Dr Rudolf Hauschka and his pioneering spirit, towards creating products that will help to stimulate and strengthen the skin against damaging environmental factors.
Originated from a medical background, the brand was initially created with the idea and perception of treating the skin from the underlying layers, as well as the surface - in aid to enhance and restore the skin's health and quality.
Dr. Hauschka is a brand that prides itself in delivering skincare solutions that are only formulated with certified organic and naturally derived ingredients; whilst utilising the potency of natural plant extracts to maximise product efficacy – all without containing any synthetic fragrances, colours or preservatives.
By delivering an extensive range of natural and authentic beauty care items, from skincare, body care and bath & shower care to makeup and haircare, Dr. Hauschka offers everything you need to support the natural functions of your skin, for a radiant, healthy-looking complexion.
Frequently Asked Questions about Dr Hauschka
Do any of their formulas contain mineral oil?
They avoid using mineral oil in their products whenever possible.
Is this brand B Corp Certified?
Yes, Dr Hauschka is a Certified B Corporation.
Do they avoid the use of parabens in their ingredients?
Dr Hauschka has many products that are produced without the Parabens. Use our filters to show applicable items from the range.
Do Dr Hauschka have their products approved or tested by Dermatologists?
Most of their products are Dermatologist tested, so they've been by checked by doctor who specialises in skin conditions..
Are these products free of irritating artificial/synthetic fragrances?
A lot of them are free-from-fragrance. If you wish to shop only fragrance free, use our site filters.
Can I buy alcohol-free products from them?
Many of Dr Hauschka products are alcohol-free. Use our site filters to find them quickly and easily.
Is Dr Hauschka a silicone-free brand?
Dr Hauschka uses silicone in some of their formulas. Hide these by using our filters.
Is Dr Hauschka a phthalates-free brand?
They do have some phthalates-free options. Search for them using our site filters and by checking ingredients lists.
I don't like products that contain Sulphates. Are these products free from this ingredient?
They have some products with sulphates in the formulae. Shop Dr Hauschka sulphate-free products by using our filters
Do Dr Hauschka products contain animal products or by-products?
Of the Dr Hauschka products you can view on our site, more than half contain animal-derived ingredients. You can see their vegan selection by choosing the relevant filter.