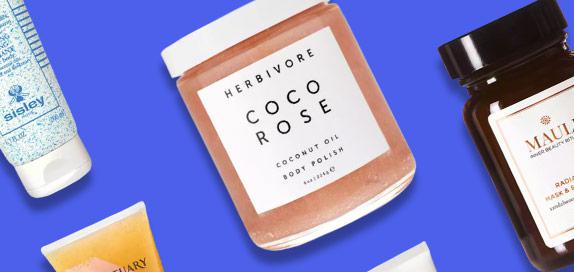 Body Scrubs & Exfoliation
Body Scrub
Unwind after a busy day with a soothing bath and cleanse with our delightful range of body scrubs and exfoliators from brands including Ouai, Frank Body, Carbon Theory, Elemis and AMELIORATE. These body care products remove skin impurities and dead cells, giving you a softer texture and healthier glow.
300 products found
Exfoliating Body Scrub
While you exfoliate, you'll also activate microcirculation, which prevents muscle fatigue and cellulite. Thanks to their unique formulas packed with essential oils, you're guaranteed to leave the bathroom feeling brand new. Helping to relax the mind, body and soul, each scrub and exfoliating tool helps to regulate blood circulation which in turn leaves skin looking and feeling healthier than ever before. Follow up with an indulgent body cream or rich body butter to nourish the skin.
The list of beautifying benefits to regular exfoliating is endless. From softening your skin to preventing ingrown hairs, regular exfoliating is a must for maintaining healthy, vibrant skin.
Whether you're after a sugar scrub that buffs away the dirt and grime from your day or just an everyday exfoliating mitt, our collection ensures you get the best in the business. Ideal for removing fake tan, a good body scrub can leave your skin feeling squeaky clean whilst erasing any tanning mishaps for a totally flawless finish. Discover the secret to gorgeously soft, glowing skin with this bathroom essential, here at Cosmetify.
Body Scrub Features