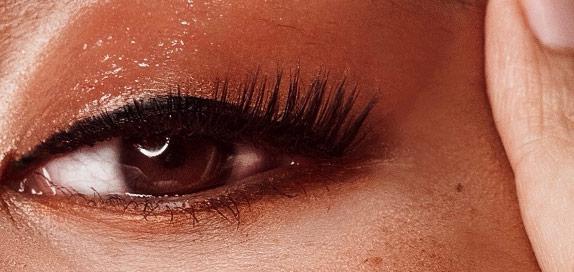 1,163 products found
Eye Makeup
Ideal for those that lust after a runway-ready style, our selection of eyeshadows, eyeliners, primers, pencils and mascaras deliver outstanding results that allow you to play with your creativity. Your eyes reveal the inner you, so let them tell stories of beauty and glamour with a little help from us.
Here, you will find everything you need to make your style pop – including palettes and eyeliners to false eyelashes and mascaras. From budget-friendly brands to top-tier names, our collection stashes all of your favourite go-to products for an instant pick-me-up. Update your makeup bag with your favourites or experiment with a new brighter-than-bright palette to match your new, bold lipstick that allows you to hit those high-fashion trends within the comfort of your very own home.
Switch between subtle, chic results and bold, full eyeshadow styles to unlock your full creative potential. Enabling your wildest beauty fantasies, our range is well suited to spicing up your next night out whilst adding a dash of colour to your days. Discover your next cult-favourite essential, here at Cosmetify.
Eyelash Treatment
Wearing eye makeup day in, day out, can really take a toll on your eyelashes. Nurse them back to their best health with our epic range of expert eyelash treatments from the likes of RapidLash and Rodial.
Eyeliner
Master the wings and smash the smokey eye with our amazing selection of eyeliners. In our eye makeup collection we stock the best gel liners, pencil liners, pen liners and pomades in the business. Go from natural to dramatic in just one effortless swish of the liner and reveal an enviable eye look.
Eye Makeup Primer
Ensure that your smoky eye, cut-crease or winged liner lasts throughout the day by prepping lids with an eye primer. Designed to enhance and prolong the wear of eyeshadows, eye primers are the secret behind flawless eye makeup looks.
Eyeshadow
Unleash your inner makeup artist and get creative with our wicked range of eyeshadows. Dabble in everything, from bright and bold to subtle and shimmery shades, or experiment with cream, powder and glitter formulas. Whatever your taste, you can rest assured that you'll be rocking a show-stopping eye makeup look.
False Eyelashes
Take your eye looks to another level by finishing off with a pair of false lashes. Browse our strip lashes, individual lashes and lashes designed by your favourite celebs and influencers. We're bringing you a range of falsies that are suitable for all occasions.
Mascara
Fake the false lash look with this incredible selection of mascaras. With just one sweep of these magic wands, you can add length, volume and an intense colour to your eyelashes. Browse mascaras from the best brands in beauty, such as Maybelline and Bobbi Brown, and flaunt a professional eye makeup look.