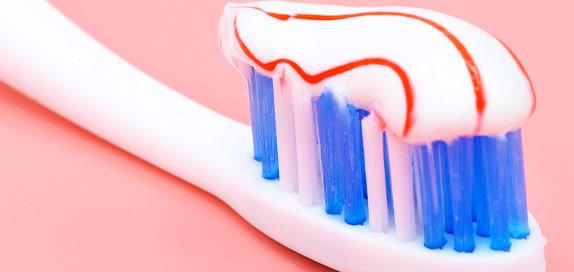 Toothpaste
Browse toothpastes from the likes of Dr Bronner's, Weleda, Moon Oral Care, JASON and Marvis amongst many other fantastic brands and ensure your teeth and gums are at peak health. Your teeth are one of the first things someone notices about you, whether in person or when looking at a photo, so we need to make sure they're looking and feeling in optimum condition. Read More
24 products found
Toothpaste
It's imperative you look after your teeth and gums. Failure to do so can lead to all kinds of problems like gum disease and even tooth loss. By brushing your teeth twice a day, you'll keep your oral health in tip-top condition. It may not be the most fun aspect of your beauty regime, but having the confidence to show off that gorgeous smile is well worth it.
The key to clean and healthy teeth is using a good toothpaste. Here, you can browse by concern and problems to find a toothpaste that best suits your needs. Toothpaste has evolved hugely over the years, and every worthwhile product simultaneously cleans, protects and whitens your teeth. So whether you have sensitive teeth, plaque build-up or staining, there's a toothpaste out there that'll help you achieve a perfectly healthy smile.
Looking for a tip-to-toe beautifying action? Check out our body care section for a range of nourishing treatments and sets.