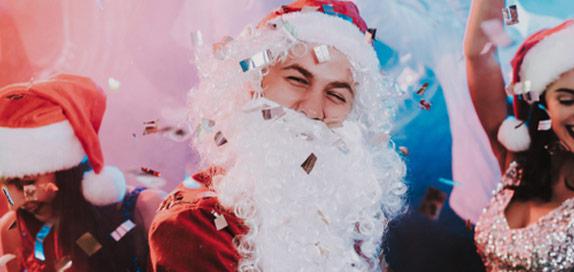 Secret Santa
Secret Santa got you stressed? Don't worry, we've got the answer when it comes to finding the perfect stocking filler, and it will definitely go down a storm. Read More
86 products found
Secret Santa
So, you've been given your Secret Santa recipient at work and the pressure to find the perfect gift is on. You've traipsed around the shops several times but alas, there is still no inspiration to be found.
Luckily, our assorted selection of Secret Santa gifts is here to save the day, as well as your time and money. Browse amongst renowned beauty brands such as Burt's Bees, Grace & Stella, benefit, Essie and hundreds of others to find just the right gift this Christmas. For £15 and under, you can discover some of the beauty world's best-kept secrets that are bound to light up this year's Christmas.
Choose between festive nail varnishes, bath bombs, face tools and hair and body mist and tick off this year's Secret Santa in style. Boasting both luxury content and affordable price tags, our range delivers a multitude of options that suit both men and women alike.
From travel-sized essentials to designer duos, our £15-and-under range is a treat for your loved ones, as well as your wallet. Shop the full selection today and see what deals you could uncover.