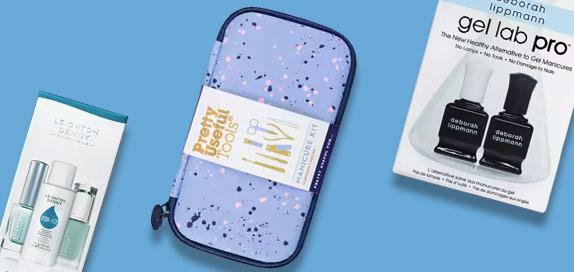 Nail Treatment Kits
If your nails are looking a little worse for wear, then it might be time to invest in a nail treatment kit. Not sure where to start? Allow us to introduce our superb selection of the best nail treatment kits from beauty giants such as Jessica, Leighton Denny, OPI and Mavala. Read More
7 products found
Nail Kits
Whether you want to snip away dry skin with scissors, nourish cuticles or repair and rescue damaged nail beds, a nail treatment kit has every solution. They boast all the oils, hand creams, treatments and tools that you need to achieve hands and nails that look and feel healthy.
No matter what your concern, there's a nail treatment kit that can help you out. Thinning nails, check. Brittle nails, check. Dry nails, check. There's even a special kit full of products that will help nail biters stop nibbling. We have every remedy that you could possibly need to restore your nails to perfection. And the best part, you can indulge in the TLC from the comfort of your own home.
So, what are you waiting for? Browse our impressive collection and be on your way to strengthening, renewing and restructuring neglected nails. Insta-worthy hands, at the ready!