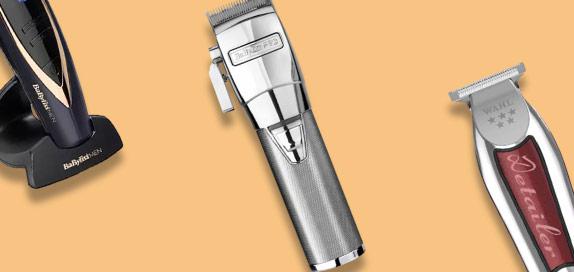 Hair Clippers
High-performing, trustworthy and reliable, a top-drawer trimmer and clippers shaves minutes off your routine. Have a browse among some of the leading brands such as Wahl, Babyliss for Men, Braun and many others to create your next style - it's never been easier. Read More
77 products found
Hair Trimmers & Clippers
Take back control over your style with these expertly engineered hair trimmers and clippers. Utilising high-quality blades and the latest technology, these handy tools are both hugely effective and easy to use. Across the range, grip and battery power are built into each individual tool to best suit your grooming needs. Choose between fine-tuning shorter looks with trimmers or clean up longer hair with clippers. Whatever your hair style, type or length, we have the tailor-made product designed to ease the stress of managing your locks.
You'll find something for your personal styling needs in this extensive collection. Why settle for second best when you can invest in premium products at affordable prices? A high-quality trimmer or clippers transforms the task from tiresome, time consuming and inconvenient to seamless and stress-free.
At Cosmetify, we're always thinking about your every need, so explore our carefully compiled range to find the product that promises to enhance your bathroom collection. We also offer a selection of hair styling tools and electricals that range from hair dryers to brushes, helping you to get the most out of your styling session.