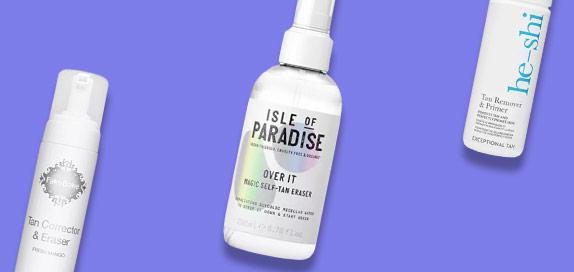 Fake Tan Remover
Browse our collection of fake tan removers, with options ranging from mitts and scrubs to ingenious body washes, so you never have to deal with stubborn patches again. With some of the best tan removers working to exfoliate and renew your skin by removing old tan and dead skin cells, you'll be left ready and raring for the next bronzing session. Shop MineTan, Isle of Paradise, Tanologist, Bondi Sands and more.
18 products found
Tan Removers
There are many benefits to fake tan, but sometimes the application process doesn't go as smoothly as we'd have hoped. Potent fake tan removers allow you to touch up any problem areas and reveal a gorgeous, brown complexion. Of course, tan removers aren't all about the colour; our intricately designed remedies soften the skin and leave a silky-smooth finish, so you look good and feel good - what more could you want?
We appreciate that it can be tricky finding the right tone or shade that suits you, so investing in a high-quality tan remover alleviates any worries when you're applying a deep, warm brown or a subtle glow to pale skin. It's time to get your dream complexion without the stress - shop the range today and discover everything frombody scrubs and exfoliators to cleansers.
Fake Tan Remover Features