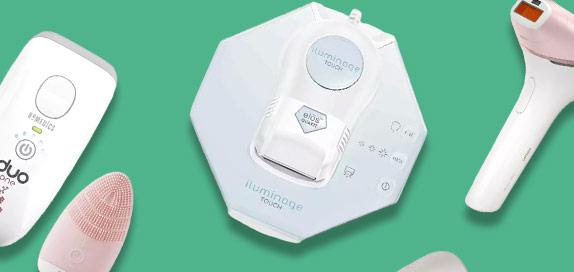 Laser Hair Removal Machines
That's right ladies and gents, it's time to put down the razors and waxing strips and say hello to the latest laser hair removal gadgets. Not only are they the secret to a super-soft body but they make removing stubborn hair all the easier. Make shaving a thing of the past with laser hair removal devices from the likes of Philips, Tria Beauty and Iluminage.
10 products found
Laser Hair Removal at Home
Our epic collection boasts a variety of expert devices that are safe to use in the comfort of your own home and will leave you with long-lasting, professional results.
Whether you want to zap away stubble on your legs, neaten up your bikini line or remove hair from your underarms, you can count on one of these laser hair removal devices to do the job both efficiently and effectively. You can even run the laser over your chin and upper lip area, as the pulsed-light technology gets rid of problem hairs once and for all.
Take your pick from a selection of modern designs, sleek colour-ways and ground-breaking technologies, and give your hair removal routine the upgrade it needs.
Browse the range today, here at Cosmetify.
Laser Hair Removal Machines Features