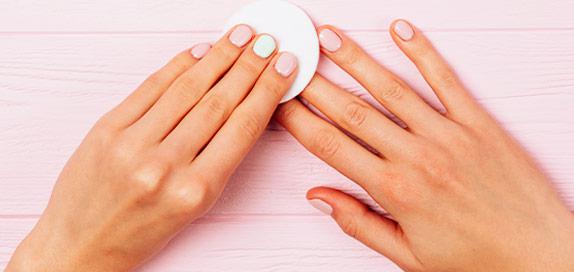 Nail Polish Removers
Scrub off those stubborn patches of polish, undo smudges and restore your old nail varnishes with our eclectic range of top-notch nail polish removers, correctors and thinners. Featuring brands such as Nails Inc, Dior, Mavala and OPI, you can choose between everyday high-street solutions as well as high-end alternatives for an elite nail care ritual like no other. Read More
14 products found
Nail Polish Removers
Ideal for getting even the most stubborn of nail varnish and false nails off, our selection of nail polish removers helps to keep your nails strong and healthy whilst effectively ridding the remnants of your last look.
Take care not to ruin the condition of your nailbeds by shopping our huge array of acetone-free removers for a safe removal every time. In fact, you can even shop for a salted caramel scented remover from Leighton Denny. Whatever you choose, you'll get the job done with ease, efficiency and style.
Are you looking for something different to your usual polish removal process? Here, you can also discover alternative methods such as polish removal sachets and nail wraps as an effective way to get rid of both gel and normal polishes.
Explore our extensive collection which showcases all the best prices, here at Cosmetify. We're the go-to place for nail polish fanatics everywhere!
Nail Polish Removers Features