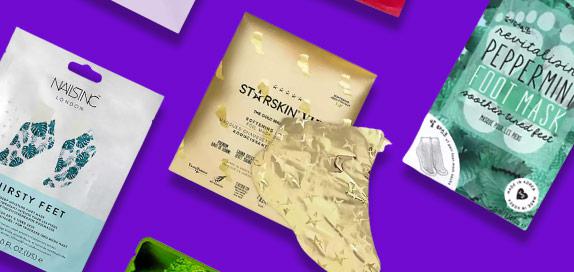 Foot Masks
Helping you to perfect your pampering session, our range of intensive treatments help to relieve tired toes whilst ridding your feet of excess dry skin. Shop through our socks and foot masks selection to discover brands including the infamous STARSKIN, Oh k! and Nails Inc. Read More
9 products found
Foot Mask Socks
We all know about the benefits of a regular face mask but if you've never experienced the nourishing power of foot masks, now is the time. Browse our collection of masks, specifically tailored to give your feet the moisture they need to look and feel unbelievably soft.
Your feet go through a lot, so it's time to give back and revitalise those tired, tough toes. From masks that focus on muscle recovery to seductively scented formulas, our selection includes a wide range of products that all work towards beautifying and softening the skin.
With our extensive range of crystal bath soaks and foot masks, you too can indulge in a spa-like experience. Turn your home into a your own personal spa retreat whilst saving a few pretty pennies along the way with our foot-loving formulations. It's time to make light work of your foot care routine with these simple yet effective remedies. Shop the full range today, here at Cosmetify.