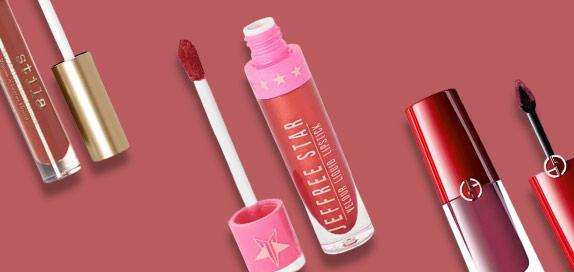 117 products found
Liquid Lipstick
Whether you're a mogul for a matte lip, head over heels for high shine or love a little lacquer, there's a liquid lippy here that suits every need and desire. You can even dabble in the metallics on the days you're feeling daring.
Of course, formulas are nothing but top-notch as they effortlessly glide across lips and leave you with a crumble-free, flake-free finish. Not to mention, the extensive colour range allows you to snap up everything from ravishing reds to natural nudes. However, make sure you first prep your lips with an exfoliating lip scrub, a nourishing lip mask and a hydrating lip balm.
Then to find the best liquid lipstick try using our drop-down filters – ideal if you need to search by ingredient preference, coverage, colour or finish. So, whether you live a cruelty-free lifestyle or are searching for a paraben-free formula, we have a range of products for you.
And if you're looking to expand your collection, why not check out our lip palettes?