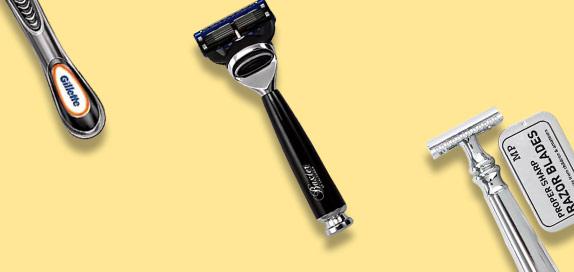 Men's Razors
From aesthetic Bolin Webb razors and high-performing Gillette or Harry's blades to beautifully crafted Baxter of California alternatives, great results are inevitable. Picking the right razor transforms your shaving routine from a tiresome chore to a pleasant ritual you actually enjoy, so make sure you add the one that fits perfectly into your hand and your daily life. Read More
8 products found
Men's Razors
With the help of our advanced razors and blades, you can unlock new suave looks, whether you want a clean cut, a neat goatee, or any other style that tickles your fancy. Great for beginners and pros alike, these effective tools will help you speed up your morning routine and step out feeling like a new, improved version of yourself. Sleek and compact, the intricately designed razors slide seamlessly into your grooming kit, gym bag or bathroom collection. Wielding the razor has never been easier.
You no longer have to choose between a close shave, reasonable price and stylish design - every high-calibre razor showcases all three must-have qualities for the modern day man. Not quite ready to commit to the clean shaven look? No worries, our beard care range allows you to maintain a healthy stubble in style!
With your enthusiasm and these brands' decades of experience, you'll soon regain confidence in shaving. After all, a crisp, close shave is the key to ambition, charisma and confidence. Don't forget to follow up with a post-shave remedy or moisturiser to ensure a crisp and clean complexion!