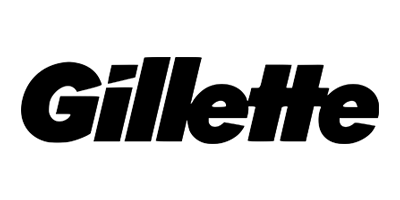 Gillette
When we think about shaving, Gillette is one of the first names to pop up. And with a rich history that dates back over 100 years ago, it's easy to understand why it's the world leader in men's grooming products.
The founder of this multi award-winning brand, King C. Gillette, created his first prototype blade in 1901 for facial hair, inspiring the company to bring you the best shaving experience to this very day.
As years passed, Gillette introduced amazing new technology – from adjustable razors to battery powered versions – all for comfort, convenience and quality. Their wide range of shaving products now cater to women too, so ladies can feel smooth and sexy whilst guys look spic and span.
Reducing friction and assisting with the hair removal process are nifty products like Gillette Fusion ProGlide Sensitive Active Sport Shaving Foam, and Venus Breeze Cartridges, which is a bestseller for women.
So if you need those teeny body hair or fluffy beards removed, then look no further.