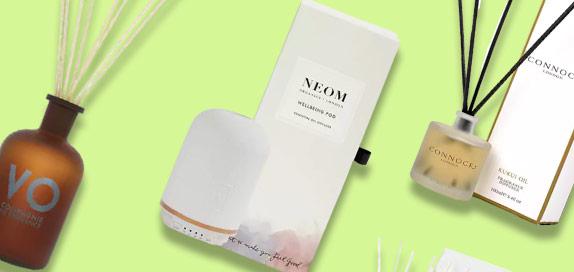 54 products found
Room Diffusers
You can choose from fresh floral accords, clean and crisp aromas or indulgently sweet scents that will certainly leave your home laced with perfume for weeks on end. Reed diffusers also make the perfect gifts for people who love all things home, so why not treat yourself or a loved one to a subtle yet stable fragrance and enjoy the wonderful and distinctive aromas that they bring?
Whatever your mood, whatever the occasion, we have the perfect scent to complement any evening. Whether you're entertaining with a dinner party and need an uplifting, vibrant aroma or you want to assuage the stresses of the day with a tranquil fragrance, we have the tailor-made reed diffuser in our selection.
Each diffuser evokes a gorgeous fragrance and is designed in a stylish and cool exterior, simultaneously enhancing the aesthetic of your home and transforming your mood. For more mood-enhancing products, check out our wellbeing section to explore a variety of sleep, supplements and sexual wellness essentials.
Browse the sumptuous collection here to discover the diffuser that calms your bedroom, soothes your bathroom or brightens up your living room.