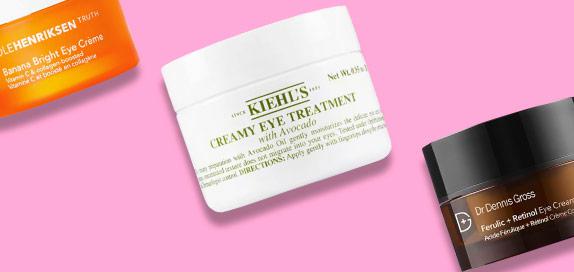 Eye Cream
Explore our extensive collection of eye creams and gels to eliminate all your eye care woes, from brightening dull and tired under eyes to cooling and soothing dark circles and bags. Boasting some of the biggest names in the beauty sector such as Clinique, Kiehl's, Elemis, Ren and La Mer, we've made it easy for you to browse and find the best eye-focused formulations in the business. Read More
409 products found
Eye Gel & Cream
The delicate eye area is often missed out when it comes to skin care, but the area around your eyes is just as important as the rest of your face. Maintaining this delicate skin is key to looking younger, fresher and full of vitality, which is why we have a range of hydrating and brightening skin treatments.
Shop amongst both cream and gel formulas to tackle a multitude of issues, as well as protective day and regenerative night formulas that will repair and rejuvenate your under eyes. Our potent products transform your eyes from tired and lacklustre to bright and rich in moisture. Remember to protect the eye area from harmful rays with an SPF for the face too.
We have everything you need to hydrate and refresh that precious area surrounding the eyes. So browse our collection of top-drawer products and keep an eye out for the right one for you.