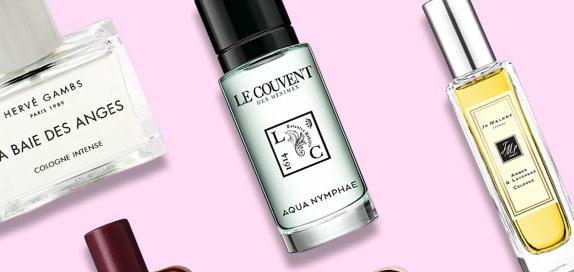 Cologne for Women
Many people think colognes are only for men, but we're here to tell you otherwise with our far-reaching range of exquisite colognes for women. Originating in Germany, a cologne typically has more citrus and herbal scents – but with this carefully selected range, you can enjoy a fragrance that sports fresh and exotic notes, too. Choose from the likes of Hermès, Atelier Cologne and Roger & Gallet to complete your cologne collection. Read More
51 products found
Women's Cologne
Perfect for sprucing up a stylish outfit before a social event, date or business meeting, the uplifting aromas of a cologne breathe energy and confidence into your being.
For those who love a light and airy fragrance, spice up your evening routine with a little spritz of a subtle cologne. Others, who are business-minded and favour sophistication, might enjoy slightly stronger, accentuated fresh notes, that are bound to get you noticed. Whatever your taste, whatever your budget, our inclusive selection allows you to find your signature scent.
As well as the intoxicating aromas, the beauty of a cologne is that they're typically less expensive than an eau de toillette or eau de parfum. They have a lower scent percentage which means they only last for a couple of hours on the skin, so you can experiment with different scents without much risk.
Browse our selection today and discover a whole range of women's fragrances alongside men's aftershave, reed diffusers and scented candles.