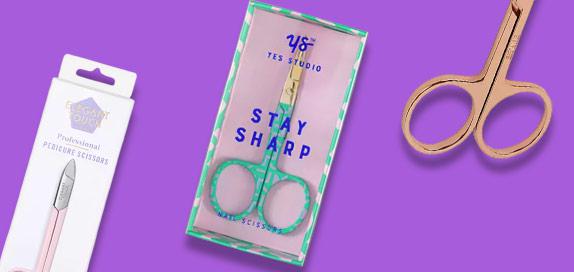 Nail Scissors
Shop through renowned brands such as The Vintage Cosmetic Company, Mavala, Elegant Touch and Tweezerman to take back control over pesky hangnails and improve the overall health of your nails. Our superb selection allows you to effortlessly care for your nails and leave them looking and feeling flawless. A tiresome task is turned into a stress-free dream with the right pair of nail scissors. Read More
4 products found
Nail Scissors
Make the first step in your nail care routine a strong one with our professional selection of nail scissors. Replicate the professionalism and calibre of the salon with a first-class pair of scissors, allowing you to become your own personal stylist. A stunning outfit and gorgeous makeup isn't complete without on-fleek nails that perfectly complement your look.
The range of scissors on our site, with ergonomic handles and sharp and precise blades, make maintaining your nails easier than ever. Coming in a variety of styles, sizes and colours, you can pick a reliable and understated pair or something more vibrant and colourful. Don't forget to browse our extensive range of nail varnish, gel polishes, top and base coats for an at-home manicure that delivers salon-grade results.
If you're not sure which style to cut your nails, why not go ahead and read our blog on the most popular nail shapes?