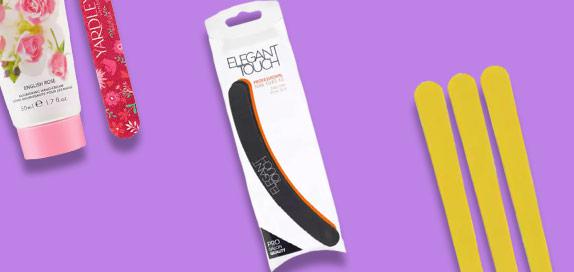 Nail Files
For perfectly flawless nails, look no further than our collection of super-convenient and salon-professional nail files. Here, you can discover efficient and effective solutions to buffing away chipped nail polish, overgrown nails and jagged edges. Our fantastic selection takes in offerings from brands such as Tweezerman, Nails Inc, Margaret Dabbs and Elegant Touch.
24 products found
Nail File
These little tools are a beauty essential and can be used on both natural and false nails. Ideal for prepping your next at-home french manicure, this beauty essential ensures that your nails are looking and feeling their best at all times.
Perfect for smoothing out rough edges, buffing away ridges and boosting shine, our files are kind to the nails and incredibly effective at shaping. And that holds true regardless of whether the design itself is classic, a fun new variant, or else an innovatively ergonomic take on the whole idea.
On this page, you can browse amongst on-the-go handbag minis as well as full sized files for all of your at-home mani needs. Sleek, smooth nails are just a click away!
Before you begin filing those nails, why not check out our guide to the different nail shapes?