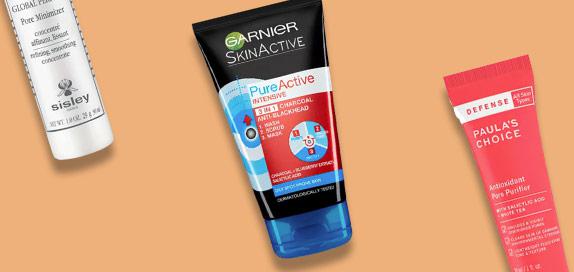 Blackheads & Enlarged Pores
Blackhead and Enlarged Pores Treatment
Banish blackheads and enlarged pores with a trusted product from established brands including Murad, The Ordinary, Mario Badescu, La Roche-Posay and many others. The carefully selected ingredients in these skin-purifying products make unclogging your pores a much more manageable task. Cleanse your skin from irritating blemishes and reveal a smooth, clear and fresh complexion that's here to stay.
81 products found
Blackhead Treatment
No-one likes to see blackheads staring back at them whilst looking in the mirror, and with our potent formulas, you don't have to. Every remedy in our exceptional range penetrates the skin, unclogs your pores and restores your skin's long-term health. Notice a tangible difference in your skin in just a few weeks and bask in the crystal clear complexion that decorates your face.
Thanks to our range of face creams, gels, face masks and treatments, you can shop our shelves and bring home the gift of clear, impurity-free skin. Suitable for all skin types, even the most sensitive, irritated and problematic skin, our inclusive range allows everyone the chance to enjoy a smooth finish.
Most brands provide tailored remedies that complement other skin care products, so shop the range to find the product that seamlessly slides into your skin care routine here on Cosmetify.
Blackhead and Enlarged Pores Treatment Features