Period Skin: How to Cycle Sync
How to Sync Your Skincare With Your Menstrual Cycle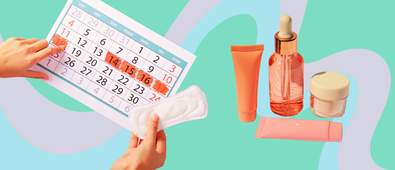 You might have clicked on this blog thinking 'there's no way syncing your skincare routine with your period does anything, right?'
Well, our hormones are in constant flux during menstruation, which affects our skin. And since we're already tailoring our beauty regimens to the needs of our skin, it's only a little extra work for those of us who menstruate to tailor them to the way our skin changes during our cycles.
By paying attention to the phases of your cycle and adjusting the products you use, you can prevent and/or treat unwanted skin flare-ups. To make it even easier, we've laid out each phase of the typical menstrual cycle and the ideal products you'll want to include in your regimen during these phases.
So sit back, relax and—if you're deep in the luteal phase with those sugar cravings—indulge in a little bit of chocolate as we get you ready for glowing skin.
Menstruation Phase: Days 1-7
As you probably know (but if you don't, no shame), when you're actually 'on your period', i.e., bleeding, that is your uterine wall shedding. During this time, both estrogen and progesterone levels are low because the egg hasn't been fertilised and therefore doesn't need all the hormones that have been secreted in preparation for pregnancy.
What does this little science level have to do with your skin? Well, when both these hormones are low, your oil production and skin barrier function is also low - meaning heightened sensitivity and dehydration.
And what this means for your skincare routine is thicker creams, face oils and hydrating serums to really douse the skin in moisture. Cut out, or at least cut down on, harsh actives and exfoliators whilst your skin is more prone to irritation, redness and drying out. You definitely don't want to be stripping it even more!
Follicular Phase: Days 7-14
Once your period is over, the follicular phase begins - otherwise known as the hormonal sweet spot. The body starts producing more oestrogen because it's preparing for ovulation and wants to get pregnant. And since oestrogen helps with collagen production, you'll see plump, hydrated and calm skin during this phase. The low oil production from the menstrual phase becomes more balanced too, decreasing dryness.
During this safe haven in the storm of hormones, you just need to maintain your glowing complexion. We love ingredients like retinol, vitamin C and AHAs. It's also a great time to try out new products since your skin is as balanced and healthy as it's going to get all month.
Ovulation
The mid-point of your cycle is ovulation, when an increase in testosterone causes your ovaries to release the egg into your fallopian tube. Your body is about to enter the luteal phase, during which your body produces lots of excess oil.
We like to prevent problems during the luteal phase by exfoliating to clear out our pores, thoroughly removing makeup to prevent clogging and using a lightweight moisturiser to stay hydrated without laying it on too thickly.
For a super thorough cleanse, you might like to try the double cleansing method, which our editors swear by. Check out our advice for How to Double Cleanse Correctly.
Luteal Phase: Days 15-28
We won't beat around the bush - this part of the cycle is no walk in the park. This phase is probably what you think of when you think of 'period skin'. Clogged pores, breakouts, sensitivity and redness, oh my!
The increased oil production during this phase means you'll want to ramp up the oil-regulating products in your routine (but also don't over-do it and stress your skin out). We like to feature one star product each morning and evening, whether that's a salicylic acid treatment, a clay mask or niacinamide serum.
Well, there you have it! All the types of products and ingredients you'll want to phase in and out of your routine according to the phases of your cycle!
Now that your skin is glowing like it's the follicular phase all month long, you might like to check out these Top Moisturisers with SPF to protect that radiance. Or invest in some our Best Sleep Aid Products to keep your skin fresh and your mood (which might be a little up and down during menstruation) balanced.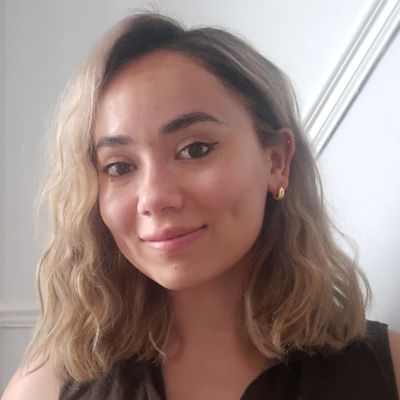 Gabriella is a junior content writer with a background in creative writing, content marketing and journalism. She's passionate about all things makeup and skincare, but especially vegan and cruelty-free beauty that is effective and inexpensive.