Green Tea Benefits & Uses in Skin Products
You might kickstart your mornings with a green tea or rely on a matcha for a caffeine boost, but did you know you can also enjoy green tea as part of your skincare routine? The botanical is a superstar skin ingredient that'll transform your complexion.
See our green tea guide to answer your questions like what is green tea and is green tea good for skin.
299 products found

Frequently Asked Questions about Green Tea products
What is green tea?
When we talk about green tea extract, we're referring to the botanical derived from the leaves and buds of the tea plant, Camellia sinensis. Green tea extract is high in concentration, and therefore a very popular ingredient within anti-ageing and acne treatments. In fact, clinical studies have found that green tea extract is bursting with powerful polyphenols, which offer both antioxidant, anti-bacterial, and anti-inflammatory properties, as well as caffeine and tannins, which work to decrease puffiness.
Is green tea good for skin?
Green tea is a major player when it comes to skincare and delivers a host of skin-perfecting benefits. As well as defending skin against damage caused by free radicals, it's known to help treat a variety of dermatological conditions, such as acne, rosacea, psoriasis, viral warts, and even skin cancer.
Green tea can also minimise signs of sun damage, hyperpigmentation and fine lines, making it an anti-ageing powerhouse, whilst its anti-inflammatory and anti-bacterial properties are great for soothing skin and reducing sebum.
Is green tea drying to skin?
No! Green tea is actually packed with hydrating and moisturising qualities. Whilst it can be used to regulate oily complexions, it's also a great source of vitamin E which prevents dryness.
Who should use green tea?
Good news, everybody can reap the benefits that green tea has to offer. Green tea extract in the form of topical skincare is suitable for all skin types, unless you are known to have a hypersensitivity to it.
If you are thinking about adding green tea to your diet, it's advised that you limit or avoid it if you have an iron deficiency, are pregnant, nursing or taking medications for heart conditions.
How do you use green tea?
Using green tea is super easy, as it's available in a wide variety of formulations, such as cleansers, serums, moisturisers and face masks. There are even skin supplements that utilise green tea. You can use green tea safely as part of your daily skincare routine.
Of course, you can always sit down with a cup of green tea or a mug of matcha and reap the benefits that way, although it should be noted that oral consumption is better for the body rather than skin.
What other ingredients go well with green tea?
Green tea is quite unproblematic, in the sense that it works well with other skincare ingredients. It works particularly well with other antioxidants, especially vitamin C and vitamin E. It also works nicely alongside hyaluronic acid due to its hydrating properties.
Are there any side effects of green tea?
Generally, green tea doesn't cause any side effects when using it for skin. Some may experience mild skin irritation after applying green tea topically. If this occurs, you should consult your doctor. We always advise carrying out a small patch test before trying new ingredients.
Much like any caffeinated beverages, drinking too much green tea can cause headaches, anxiety, sleep problems, dizziness and an irregular heartbeat.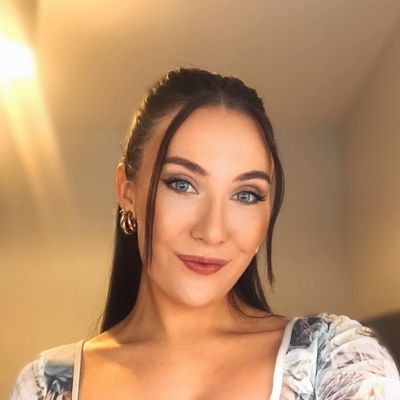 Written by Carly Cochrane, Beauty Editor