15 of the Best Gender Neutral Fragrances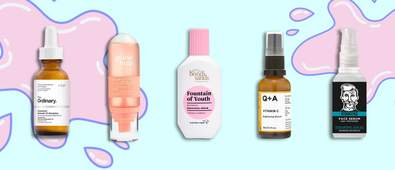 While fragrances were once clearly split between 'his' and 'hers', a new generation of perfumers have decided to break free of such 'pink' and 'blue' pigeonholes. Just as it seems ridiculous today that wristwatches were once for women only, so too the age-old stereotypes about certain aromas are fast on their way to obsolescence.
With that in mind, then, we've browsed unisex perfumes and gathered together the best gender-neutral fragrances available today.
An undisputed classic, Calvin Klein's One fragrance was many people's first introduction to the world of modern unisex scent. Bright top notes of bergamot, mandarin, lemon and papaya give way to a heart that celebrates nutmeg and floral tones, before falling away into a base of musk and amber.
This opulent scent suits any and all genders in the autumn and winter months, taking inspiration from exotic voyages to reimagine traditional Eastern ingredients. Top notes of pear, raspberry and saffron give way to a heart of Bulgarian rose and orange flower before settling down to base notes of natural oud and patchouli.
Did you know that all of Jo Malone's fragrances are designed to be unisex? It explains why they are so universally popular (other than the indulgent and unique scents, of course)! This peppery scent is perfect for warm, laidback days, with its notes of zesty mandarin, warm amberwood and basil.
The finer things in life shouldn't be reserved for just one gender, and Escentric Molecules knows this, creating a nostalgic yet timeless fragrance combining soft, creamy iris with warm cedar.
Putting a contemporary, Western twist on classic Rose Oud, Kilian's Musk Oud is a quiet expression of syrupy rose and geranium petals, silken musk and spices. A heady drydown of oud accord, patchouli and musk anchors an intoxicating rum-filled opening. Smooth, sweet and seductive, a new page for ancient oud is written.
We know, we know, there's already a Tom Ford fragrance in this, but can you blame us? Tom Ford are the epitome of luxury fragrances, and the stylish black bottle of Black Orchid is a symbol of modern-day masculinity and femininity. Spicy notes mingle with deep, warm accords for a striking scent that captures the attention of anyone lucky enough to smell it.
Although a brand deeply steeped in tradition, Acqua di Parma have always shown themselves ready to innovate away from their century-old, much-cherished Colonia scent. Fico di Amalfi is a case in point, summoning images and impressions lifted from the wonderfully picturesque Amalfi coast.
Transport your mind, body and soul to sunnier climates with this zesty option from Tom Ford. The irresistible unisex parfum has a crisp, cool scent that awakens the senses and is refreshing alternative to heavier fragrances.
This luxurious scent from Gucci transcends time, offering an olfactive treat that knows no bounds. With heart notes of musk and jasmine, get your hands of this gender-neutral fragrance and jump into a pool of cherished memories.
This dynamic fragrance wasn't intended for either sex like most of Byredo's perfumes. The intense and woody formula contains notes of maté, sharp, sweet cassis, black tea and violet leaf synthetics - with a woody base of birch and papyrus.
Versatile and opulent, Millesime Imperial is worn by both men and women who appreciate its salty-sweet mix of sun-kissed citrus and rich musk. Fit for royalty, this sophisticated scent is famed for its signature golden bottle.
D.S & Durga pride themselves on creating unique scents and now you can explore their original fragrances with this six-piece collection. Greatest Hits Vol.1 allows you to tap into the fantastical world of D.S. & Durga and discover the brand's best juices, including Debaser, Rose Atlantic, Radio Bombay, Bowmakers, Cowboy Grass and I Don't Know What.
We like to think that the father-daughter co-founders of Mancera wear matching fragrance since so many of their scents are unisex. This particular eau de parfum is a tribute to French refinement, the fragrance is a blend of orchid and patchouli, fresh citrus, intense woody notes and vanilla.
Another genderless offering from Byredo is this tribute to the sensorial experience of Mumbai, including notes of plummy Davana, leather, bitter coffee and sweet tonka beans. Spritz this beauty on to escape to the bustling streets of the city, cloudy with incense and the aroma wafting from coffee carts.
And to finish off this list with a bang is this juicy fragrance from Guerlain, freshened with basil, energised by green tea and mandarin, and warmed with a background of woody notes.
Not sure how to choose? Find out with our guide: How To Choose Perfume That Suits You.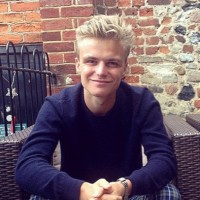 Alex has over six years of experience as a writer. He demonstrates exceptional grooming knowledge and has a natural skill for following current trends.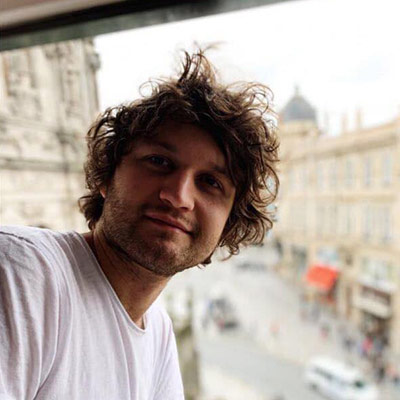 After six years of experience in content writing, Luke followed his passion for male grooming, particularly fragrances, hair styling and natural skin care.