10 Best Gender Neutral Fragrances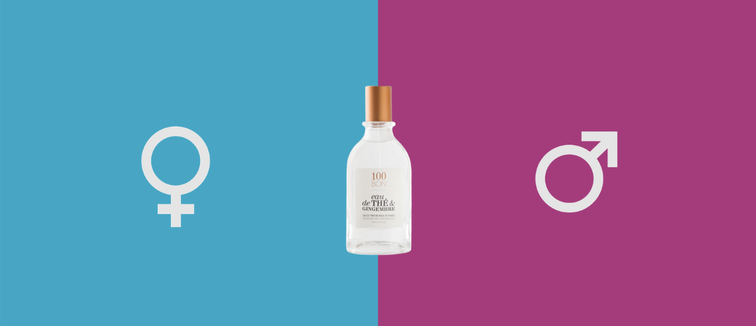 While fragrances were once clearly split between 'his' and 'hers', a new generation of perfumers have decided to break free of such 'pink' and 'blue' pigeonholes. Just as it seems ridiculous today that wristwatches were once for women only, so too the age-old stereotypes about certain aromas are fast on their way to obsolescence.
With that in mind, then, we've gathered together ten of the best gender-neutral fragrances available today.
Just how do you define a fragrance that's made up of smoke, vetiver, a gunpowder accord, coriander seeds, musk, hazelnut, palm leaves and green pepper? Not sure? Yeah, us neither. Creators Comme Des Garçons describe it as an 'astounding blast of green energy', though, and we'd be hard-pressed to disagree.
An undisputed classic, Calvin Klein's One fragrance was many people's first introduction to the world of modern unisex scent. Bright top notes of bergamot, mandarin, lemon and papaya give way to a heart that celebrates nutmeg and floral tones, before falling away into a base of musk and amber.
Long-established in the world of luxury goods, Hermès' idiosyncratic take on fragrance bears all their hallmarks of craft and exactitude. That's embodied here by a cloud of white musk delicately encircling the matte freshness of gentian.
A more orthodox approach might see these ingredients turning up in a steaming hot mug, but 100BON's typically inventive approach brings new facets out of both tea and ginger. Key to this is the interplay between grapefruit, bergamot and vanilla, which ensure that the dominant olfactory duo are given fresh impetus and character.
Few other scents are quite so transporting as this, which evokes nothing so much as a journey across eastern sands. This impression arises from an exquisite fusion of incense, cinnamon and natural oud.
Somewhere between a fragrance and a body lotion, Clarin's Dynamisante has outlasted numerous different trends to remain one of the nation's most iconic scents. Lemon, patchouli, ginseng, white tea and petit grain are combined with all the toning, moisturising and firming goodness of a lotion.
A genuine New York institution, Kiehl's have delighted the Big Apple's skin care-conscious for generations. Such a reputation runs the risk of obscuring their aromatic brilliance, however, which is on full display in this musk-based composition. An update on the brand's 1963 classic, it pays rich homage to one of perfumery's most vital aromas.
We tend to imagine the future as something gradually revealed, not something that can be distilled and spritzed across your skin. With Escentric Molecules unique eau de toilette spray, however, the future muscles into your signature style. That's because the cedar-evoking scent blends with your natural pheromones to create an aroma that's both unisex and entirely unique to you.
Basil Grand Vert might not be a hugely well-known scent, but a few sprays of this Aesop creation will address that soon enough. By liberally infusing their composition with the note, together with bright accents of citrus, the perfumers behind the fragrance create a blend that transcends gender.
Although a brand deeply steeped in tradition, Acqua di Parma have always shown themselves ready to innovate away from their century-old, much-cherished Colonia scent. Fico di Amalfi is a case in point, summoning images and impressions lifted from the wonderfully picturesque Amalfi coast.
Discover this sublime scent from luxury perfumery brand, Le Labo. They're committed to creating long-lasting fragrances that take pride of place in your bathroom cabinet. This gender-neutral offering graces the skin with an intoxicating blend of juniper berry, patchouli and green leaves.
Transport your mind, body and soul to sunnier climates with this zesty option from Tom Ford. The irresistible unisex parfum has a crisp, cool scent that awakens the senses and is refreshing alternative to heavier fragrances.
This luxurious scent from Gucci transcends time, offering an olfactive treat that knows no bounds. With heart notes of musk and jasmine, get your hands of this gender-neutral fragrance and jump into a pool of cherished memories.
Take a leap
The temptation is always there to stick to the straight and narrow, to the aftershaves or eau de parfums that successive generations have attached to your gender. But by opting for a unisex fragrance that pushes the envelope a little, one that's been created by one of the world's leading fragrance brands, we can refine our signature style with a dash something that's both a little hard to define and entirely more likely to leave a lasting impression.
Not sure how to choose? Find out with our guide: How To Choose Perfume That Suits You.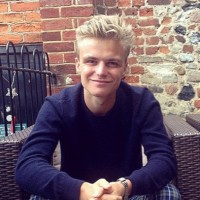 I write about everything and anything grooming or fragrance-related. If it smells expensive or has 'for men' tagged on the end, I've probably got an opinion on it.