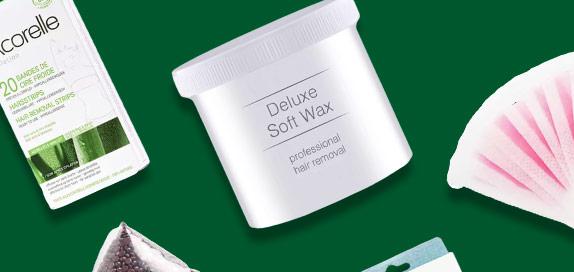 Hair Removal Wax
Leading hair removal brands including Acorelle, Mylee and Veet provide all that you need to achieve a professional wax from the comfort of your own home. Hair removal wax is the perfect solution when it comes to long-lasting smooth skin that requires minimal time and effort. Not only will these products help to effectively remove any unwanted hair, but they'll leave your skin feeling super silky.
20 products found
Hair Removal Wax
Whether you want to remove hair from legs, armpits or intimate areas such as the bikini line, our range offers a variety of specially developed wax formulas that'll leave you with quality results. Take your pick from standard wax strips, which are great for covering larger areas such as the legs, hot wax beads, cream wax and more, and rest assured that the hair removal process will be as quick and pain-free as possible. In fact, some formulas are even infused with extra nourishing and soothing ingredients, such as tea tree, aloe vera and ylang ylang flower.
It doesn't matter if you're an experienced waxer or new to the area, you'll soon be able to indulge in hairless, polished skin without having to worry about re-growth by the next day. Shop the range today. If you're feeling an all-over pamper, we have just the line-up. Browse our selection of body moisturisers (great for post-wax), bath soaks and body scrubs for a pro-grade hair removal routine.
Hair Removal Wax Features