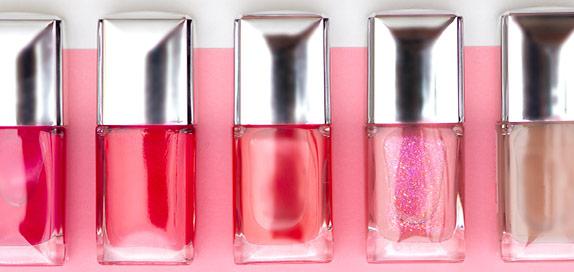 Nail Polish
Offering nail polishes from leading brands such as essie, Barry M, Nails Inc and OPI, we certainly have what you need to add some fabulousness to your fingertips. Keep your nails perfectly polished with our show-stopping selection of nail varnishes. Whether you're after a natural nude to complement your everyday look or a splash of colour to brighten your style, we have it all right here. Read More
80 products found
Nail Varnish
It's never been easier to find the colours you're looking for. Whether you choose bold reds, pops of pink or dramatic purples, there's something for every style, every mood and every occasion. And when you're ready for a change, check out our nail polish removers page to effectively melt away any remaining colour!
It couldn't be easier to create the nail art of your dreams with our wide array of nail polish options. So, put your manicure skills to the test and find the perfect fit for your tips. From gel nail polish to quick drying varnishes, there's a plethora of nail polishes for you to choose from. Not to mention, top and bases coats, quick drying polish and the perfect French manicure kits. Any of them will have your nails looking super chic and totally on trend.
Browse our extensive selection of high-shine varnishes, glittertastic polishes, mattes formulas, gel-finishes, and so much more. We also suggest checking out some of our nail polish gift sets and false nails to get the most out of your at-home mani!
French Manicure Nail Polish and Sets
There's nothing quite as elegant as a French mani, is there? Get yours down to a T with our French manicure products, offering everything from nail polishes and glosses to fake-it-'til-you-make-it falsies.
Gel Nail Polish
Everyone loves a glossy gel finish but not everyone wants to put stress on their nails. With these gel nail polishes, you can have the best of both worlds: a high gloss shine and healthy strong nails. Choose from a range of vibrant colours from mint green to deep berry.
Quick Dry Nail Polish
Achieve bold, vibrant nails in no time at all with our quick drying nail polishes and dry drops. With these in your beauty bag, you can quickly paint on your favourite nail colour and be out that door quicker than you can say Cosmetify.
Nail Polish Top and Base Coat
Protect your nail polish and enhance its shine with proper top and base coats. Offering strengthening, nourishing and restorative formulas, these coats ensure your nails stay strong and healthy no matter how many times you paint them.