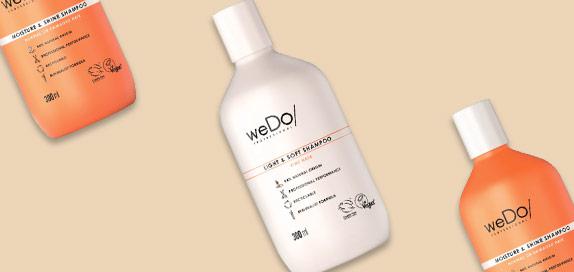 Why We Like weDo
"Here at Cosmetify we love discovering natural hair care alternatives and weDo offer just that with their impressive range of 'eco-ethical' products. Not only are their hair care goodies designed to be 100% recyclable, but they also use a range of natural ingredients to nourish your locks from root to tip. It's a big tick from us! "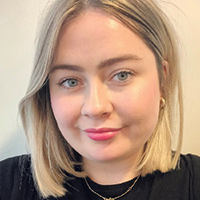 Written by Rebecca Jenkinson, Beauty Editor
28 products found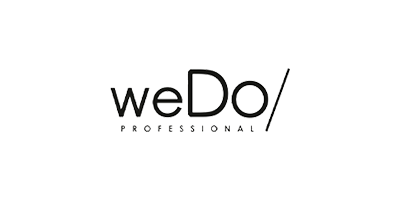 It's time to take care of your precious locks the eco-ethical way with weDo.
This award-winning hair care brand have an innovative 360° approach to sustainability, taking into consideration vegan formulations and recyclable packaging. Their journey started within the Wella Company as their small, yet mighty team co-created a natural hair care product line alongside Wella's professional hairdressers and scientists.
Since then, the brand has gone from strength to strength releasing a line of nourishing, holistic products from hair masks to hair oils and shampoos to conditioners. All their products are free from sulphates and silicones and only use high quality ingredients to achieve salon worthy results in the comfort of your own home.
weDo also partner with the international organisation, Plastic Bank, to help fight ocean plastic pollution and alleviate poverty. This commitment to sustainability echoes throughout the entire brand to help people live healthier and happier lifestyles.
Shop the collection today at Cosmetify.
Frequently Asked Questions about weDo
I am trying to avoid products containing silicone. Should I buy from weDo?
None of their products contain any silicone.
Does weDo avoid the use of sulphates in their products?
There are no sulphates in their product ingredients.
Are the ingredients used in these products 100% vegan-friendly?
weDo is a 100% vegan brand, meaning it does not use animal derivatives of any kind in its products. This includes animal by-products.
weDo claim to be cruelty-free, but what does that mean?
Their product line is 100% cruelty-free. As such, weDo never tests products or formulations on animals.
Have their products been through Dermatologist Testing?
Yes, although it doesn't guarantee that their products will be suitable for your skin, it does mean they should be less likely to irritate.
Are these products allergy-safe?
Not all of their products featured on this site are claimed to have been allergy tested (aka hypoallergenic), however you can view the applicable weDo range by using our sorting options.