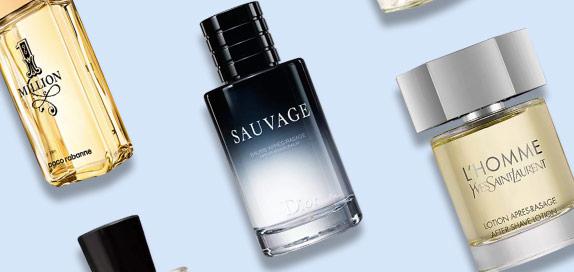 Men's Aftershave
Discover your signature scent within our huge collection of the very best aftershaves for men, boasting classic aromas and daring twists on your favourite scents from a range of designer brands. Choose the scent that best embodies you from a range that includes DIOR, ARMANI and Tom Ford or for more affordable options, you can find deluxe products that don't break the bank with Lacoste or ClarinsMen.
113 products found
Aftershave
Aftershaves have evolved from a necessity after a clean shave to a staple of our grooming kits. You can spend hundreds on bespoke clothing and designer labels, but a truly suave and stylish outfit isn't complete without a premium aftershave to complement your sharp look.
The variety of our collection stems from our belief in how important it is to tailor your own individual scent. Whether you're looking to delicately scent your skin or fragrance yourself with something more full-bodied, we have just the aftershave for you. Upon meeting someone, the first thing they notice is your smell, so it's imperative to make sure you're wearing an intoxicating scent. A delectable aroma exudes an air of sophistication, confidence and charisma - an alluring trifecta of qualities.
We also suggest checking out our men's grooming gifts sets, beard care and post-shave sections to complete your style!