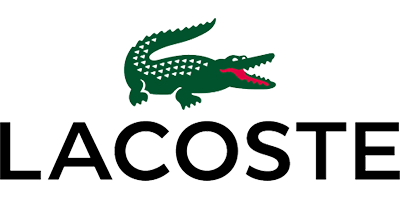 Lacoste
Introducing Lacoste – a casual but luxury brand that embodies elegance and energy. Founded by the lively French tennis player René Lacoste, the brand revolutionised the polo look in 1993, winning fans in and outside the tennis court. Its short sleeve polos became a must-have, a symbol of good times, particularly in the summer season.
Recognised by the iconic green crocodile logo, the company now sells footwear, accessories and fragrances alongside clothing. With a presence in 120 countries worldwide and 1, 200 points of sale, it's no surprise that a Lacoste product is sold every two seconds.
The fragrance line is just as exciting as its clothing range. It captures the very essence of fun and passion with invigorating scents. Ideal for the active person, there is a fragrance for every occasion, from chilled holidays on a Mediterranean island to nights out in the city.
A couple of spritzes is all that's needed to inspire and satisfy.