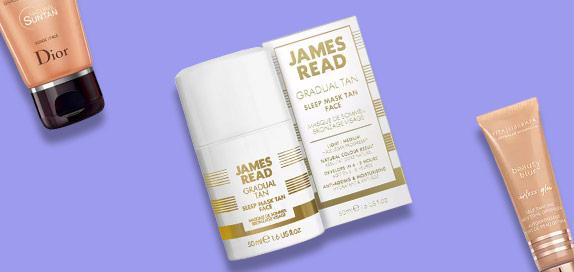 Face Tanner
Matching the tan on your face to the tan on your body is always a struggle, but with our tan-tastic range of fake tans for your face you can say hello to a glowing complexion without the stress. Explore our exceptional range brimming with illustrious brands like St Tropez, TAN-LUXE, Tanologist and Skinny Tan. Read More
59 products found
Face Tan
If you haven't got the time to head away on a sunny holiday this summer, get the sun-kissed complexion from the comfort of your home. Replace hours of sunbathing with just a couple of minutes of self-tanning and still achieve the same results.
Whether you feel more comfortable producing a bronzed tan with a serum, mist or oil, you can find the perfect product filled with active nutrients. A bottle of the most deluxe and high-end face tanning solution is still considerably cheaper than a sun-bed, and much healthier and safer for your skin. Always remember to apply SPF for the face or use a moisturiser with SPF when you're out in the sun, whether you're face is sporting a bronzedglow or not!
As the stigma against fake tanning disappears, more brands are producing high-performing formulas that produce a natural looking finish. So if you're someone who doesn't want the world to know about your fake tan and you're looking for a subtle glow to your natural tone, explore the myriad options here on Cosmetify.