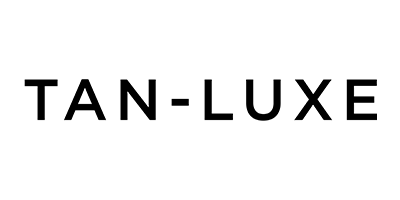 TAN-LUXE
Introducing TAN-LUXE, an innovative brand that's revolutionising the way you tan by making it multi-purpose, effortless and drama free. What more could you ask for? With a desire to help consumers look and feel amazing, TAN-LUXE's products deliver the ultimate, golden glow (regardless if the sun does a no-show).
Not only are their products game changers, but they're trialled and tested repeatedly by people so you can get the gorgeous results you deserve. Using patented technology, TAN-LUXE offers no streaks, no smells, no drama – easily head and shoulders above most tanners today.
The Gradual Illuminating Tan Lotion is one of the brand's many star products that coat your skin with a gentle, flawless finish. In short, the company has taken the drama and uncertainty out of self tan and created a fabulous collection that charges your inner glow.
Whether you're on your way to work or hanging out with mates, look the very best version of yourself.