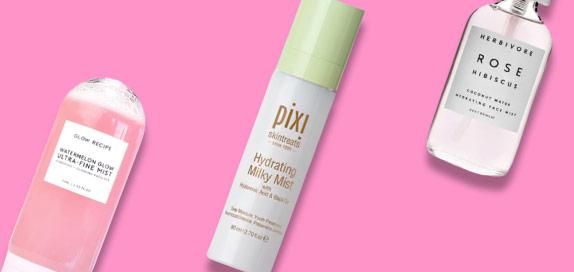 111 products found
Face Mist Spray
Ideal for topping up the skin with a spritz of moisture, each face mist brings forth its own unique property that works on beautifying your visage. This essential skin care step is a must-have for those that suffer from dehydrated complexions or require a targeting treatment that can sort out everyday skin woes such as excess oil, dullness and sensitivity.
In this collection, you'll find a face spray for any and every occasion. With just one spritz of these expertly formulated products, you can protect against dry skin, environmental factors and the effects of ageing. Better still, these nifty products can be dropped into your handbag for on-the-go hydration when you need it most. Don't forget to checkout our range of makeup setting sprays too.
Containing everything from refreshing face sprays to calming essences as well as anti-pollution mists and firming molecular solutions, there's something for everyone. Expect impressive benefits too, as the products work to prevent wrinkles and shield vulnerable pores. Amazing, right?