How to Fix Your Skin Barrier
The Ultimate Guide to Repairing a Damaged Skin Barrier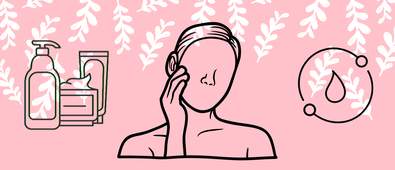 Skin barrier skincare, or skincare targeted towards strengthening one's skin barrier, has become super popular in the last couple years.
But what exactly is a skin barrier and how can we repair it when it's broken? How do we even know if and when it's damaged? How does it happen in the first place?
To hop on one of the internet's favourite skincare trends and to, of course, get better skin ourselves, we've delved deep into the internet to find the most Googled questions (and their answers) surrounding skin barrier health. And to make all your lives easier, we've compiled it all into the ultimate guide to repairing your skin barrier for a healthy, trouble-free complexion—plus some of our favourite products for getting the job done.
What is the skin barrier?
In simple terms, the skin barrier is the outer layer of the skin (also known as the epidermis). This barrier is actually made up of several layers that all serve their own function, but usually when damage occurs, it's to the outer layer.
The main function of the skin barrier it to prevent dehydration, keeping moisture within the skin, and shielding it against breakages - think of it as your complexion's own security guard. This special barrier is actually made up of three subdivisions: the chemical barrier, the stratum corneum and the moisture barrier.
Sometimes knowing a little bit of the science-y stuff helps when choosing skincare, so to help you really understand how the skin barrier works, let's run through each subdivision.
First up, the chemical barrier. This is the outer section of the skin barrier and is formed from a variety of friendly skin microbiome that require a slightly acidic pH to function well. A disrupted pH balance can often break this section, which is why finding microbiome-friendly skin care routine is imperative.
Next, the stratum corneum. Made up of dead skin cells, this layer plays the role of protecting the skin and can often be damaged by over-exfoliating.
The final section is the moisture barrier which yep, you guessed it, is responsible for preventing moisture loss. It's made up of ceramides, free fatty acids and cholesterol, and requires the correct maintenance to prevent any breakages.
What causes skin barrier damage?
Skin barrier damage can occur due to many external factors, as well as some internal. Some of the main factors include:
Excessive exfoliating and over-washing
Pollution
A poor skin care routine
Dry air
Ageing
Lack of sleep
Genetics
How to tell if your skin barrier is damaged
Skin barrier damage presents itself in a few different ways, one or two of which you might already know about if you've come to this blog!
Dry, scaly or rough skin
Itchiness
Discolouration/hyperpigmentation
Acne
Sensitive or inflamed areas
Flare-ups of rosacea and eczema
Delayed wound healing
How do you repair a damaged skin barrier?
1.Reduce how often you wash your face
We're not saying you should completely cut out your skin washing routine, but sometimes, stripping it back to basics can really give your skin the time to heal. We recommend cutting back on regular face washing, and, when it does come to cleansing, try using all-natural products that boast a mixture of moisturising properties. Low pH cleansers are also recommended.
You may also want to try a double cleansing routine in the evenings, which involves using two gentler cleansers (the first oil-based) to effectively remove makeup and pollutants without being harsh on the skin.
Read up on our guide to double cleansing here.
2. Cut back on the exfoliators
We know, nothing leaves our skin feeling fresher and softer than a face scrub or chemical exfoliator. But, when the skin barrier is broken, it is so important to allow your complexion to heal. And while exfoliators are great for removing dead skin cells on healthy skin, they can exacerbate things when the barrier is already damaged.
Try stepping away from the scrubs for a couple of weeks (or until all signs of damage have cleared) before reintroducing a gentle chemical exfoliator (and be very careful if you decide to go with a face scrub, as people often use physical exfoliators way too vigorously).
Here are a few of our favourite exfoliators for when the time is right:
3. Moisturise
This stage is a given. If skin is visibly dry, cracked or broken, then you need to find a deeply nourishing hydrator ASAP. We recommend looking for moisturisers that have water-retaining ingredients in, such as allantoin, hyaluronic acid, glycerin and panthenol.
And to strengthen broken skin, try adding vitamin C-infused products into your routine. This special vitamin helps the skin's cells to regenerate and is rich in antioxidant and anti-inflammatory ingredients.
4. Catch those zzz's
Getting a good night's sleep can work wonders for you skin as it allows your body to heal and regenerate properly. Treat yourself to a pamper evening before spritzing your bed with a relaxing pillow spray and settle in for the night.
Shop our favourite sleep aidproducts below:
5. Keep your skincare routine simple
When your skin barrier is broken, introducing a new product or an excessive number of steps into your skin care routine is an absolute no-go. Keep things simple with an all-natural skin care routine or products that are microbiome friendly and focus on moisturising.
Not sure what to look out for when buying barrier-repairing products? We recommend shopping for skin care essentials that are rich in fatty acids, ceramides, niacinamide, aloe vera, calendula and/or centella asiatica.
Or check out some of our favourite microbiome-friendly products below:
Looking for more skin-soothing skin care remedies? Check out our blog on The Best Face Masks For Sensitive Skin!
And of course, don't forget to wear SPF every day for additional protection. Read our edit on The Best Sunscreens for Sensitive Skin to keep your skin healthy.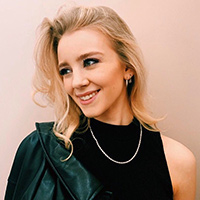 With five years' experience under her belt, Ellie has worked alongside a range of highly regarded makeup artists, giving her a real insight into what consumers should be spending their money on.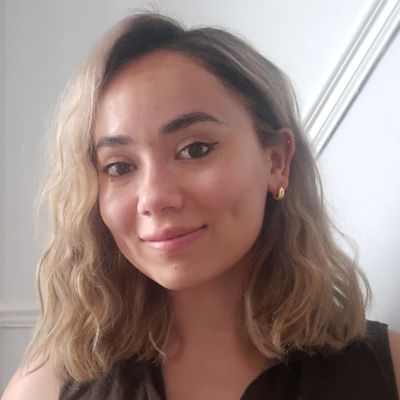 Gabriella is a junior content writer with a background in creative writing, content marketing and journalism. She's passionate about all things makeup and skincare, but especially vegan and cruelty-free beauty that is effective and inexpensive.