The Ultimate Guide to Repairing a Damaged Skin Barrier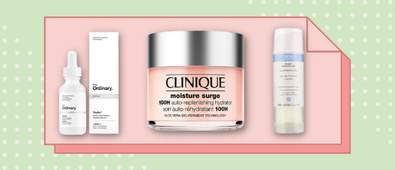 Skin barrier damage can take many different forms, ranging from sensitivity and redness to cracking and flaking. But what exactly is a skin barrier and how can we repair it when its broken? We've created the ultimate guide to answer the internet's most Googled questions surrounding our skin barriers and what we can do to ensure a healthy, trouble-free complexion.
What is the skin barrier?
In simple terms, the skin barrier is the outer layer of the skin (also known as the epidermis). This barrier is actually made up of several layers that all serve their own function but usually when damage occurs, it's to the outer layer.
The main function of the skin barrier it to prevent dehydration, keeping moisture within the skin, and shielding it against breakages - think of it as your complexion's own security guard. This special barrier is actually made up of three subdivisions: the chemical barrier, the stratum corneum and the moisture barrier.
To help you really understand how the skin barrier works, let's run through each subdivision. First up, the chemical barrier. This is the outer section of the skin barrier and is formed from a variety of friendly skin microbiome that require a slightly acidic pH to function well. A disrupted pH balance can often break this section, which is why finding microbiome-friendly skin care routine is imperative.
Next, the stratum corneum. Made up of dead skin cells, this layer plays the role of protecting the skin and can often be damaged by over-exfoliating. The final section is the moisture barrier which yep, you guessed it, is responsible for preventing moisture loss. It's made up of ceramides, free fatty acids and cholesterol, and requires the correct maintenance to prevent any breakages.
What causes skin barrier damage?
Skin barrier damage can occur due to many external factors, as well as some internal. Some of the main factors include:
Excessive exfoliating and overwashing
Pollution
A poor skin care routine
Dry air
Ageing
Lack of sleep
Genetics
How do you repair a damaged skin barrier?
Reduce how often you wash your face
We're not saying you should completely cut out your skin washing routine, but sometimes, stripping it back to basics can really give your skin the time to heal. We recommend cutting back on regular face washing, and, when it does come to cleansing, try using all-natural products that boast a mixture of moisturising properties. Low pH cleansers are also recommended
2. Cut back on the exfoliators
We know, nothing leaves our skin feeling fresher and softer than a chemical exfoliator. But, when the skin barrier is broken, it is so important to allow your complexion to heal. Unfortunately, in most cases, exfoliators only exacerbate the damage. Try stepping away from the scrubs for a couple of weeks (or until all signs of damage have cleared) before reintroducing a gentle scrub.
3. Moisturise
This stage is a given. If skin is visibly dry, cracked or broken then you need to find a deeply nourishing hydrator ASAP. We recommend looking for moisturisers that have water-retaining ingredients in, such as allantoin, hyaluronic acid, glycerin and panthenol.
To strengthen broken skin, try adding vitamin C-infused products into your routine. This special vitamin helps the skin's cells to regenerate and is rich in antioxidant and anti-inflammatory ingredients.
4. Catch those zzz's
Getting a good night's sleep can work wonders for you skin as it allows your body to heal and regenerate properly. Treat yourself to a pamper evening before spritzing your bed with a relaxing pillow spray and settle in for the night.
5. Keep your skincare routine simple
When your skin barrier is broken, introducing a new product or an excessive number of steps into your skin care routine is an absolute no-go. Keep things simple with an all-natural skin care routine or products that are microbiome friendly and focus on moisturising.
Not sure what to look out for when buying barrier-repairing products? We recommend shopping for skin care essentials that are rich in fatty acids, ceramides, niacinamide, aloe vera, calendula and/or centella asiatica.
Best products to repair a damaged skin barrier: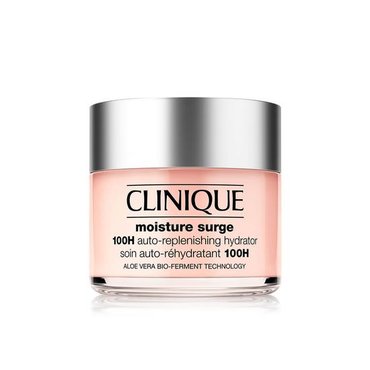 £15.75
This powerful moisturiser is the perfect long-lasting solution for maintaining moisture and giving your skin barrier a chance to heal. It contains a cocktail of the key ingredients we mentioned previously, including hyaluronic acid, aloe vera, and the brand's very own Auto-Replenishing Technology that supports and maintains the skin's natural moisture levels.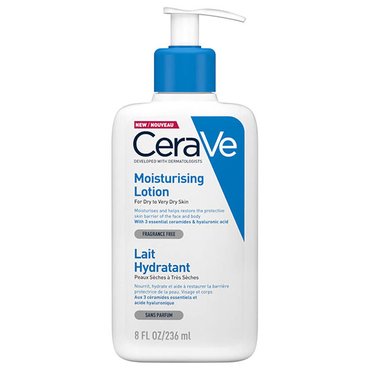 £7.30

£10.00

(27% off)
CeraVe Moisturising Lotion is the ideal product for keeping your skin barrier protected and hydrated. Featuring hyaluronic acid and three natural-occurring ceramides, this lightweight and non-greasy formula locks in moisture for up to 24-hours. When it comes to supporting the skin's natural barrier, this lotion pulls out all of the stops to ensure a happy and healthy complexion.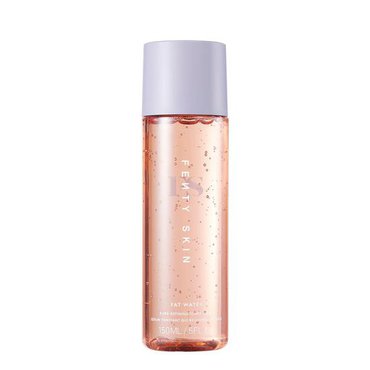 £22.95

£27.00

(15% off)
If you're lusting after RiRi's glowing complexion, try adding the Fenty Skin Fat Water Pore Refining Toner Serum into your skin care routine. This clever formula combines the benefits of a toner and a serum together to refine the skin's texture and maintain hydration levels. A blend of niacinamide, hyaluronic acid, green tea and with hazel work in synergy with one another to comfort and hydrate the skin, providing instantly glowy results.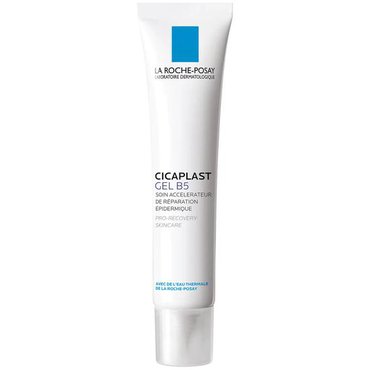 £14.00

£15.00

(7% off)
Promote a healthy and speedy skin recovery process with the La Roche-Posay Cicaplast Gel B5. This innovative formulation helps skin to heal from the likes of stitches, cosmetic peeling and laser treatments, relieving any feelings of discomfort such as dryness and tightness. Gentle by nature, this unique gel contains anti-bacterial and anti-inflammatory properties as well as a combination of panthenol to repair the skin.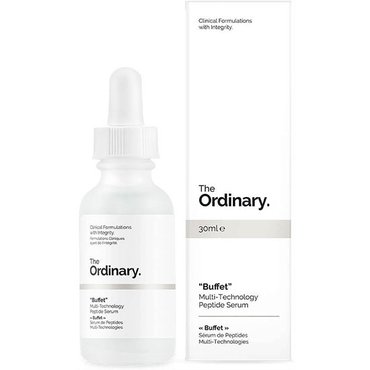 £12.72

£14.30

(12% off)
Ticking all of our skin care needs at once, this peptide serum contains a whole host of feel-good ingredients that maintain the skin's hydration levels and stimulate collagen production. The result? Youthful-looking skin that feels noticeably softer.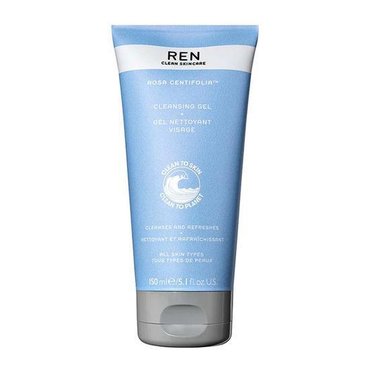 £16.25

£26.18

(38% off)
When it comes to cleansing with a broken skin barrier, using soft and gentle remedies are key. This nourishing formula contains a mix of soothing ingredients that reduce oxidative damage whilst maintaining a healthy complexion. It's unique formula contains rose petals to assist with soothing the skin and cleansing away dirt without stripping away any moisture, helping your skin to thrive in a happy and healthy environment.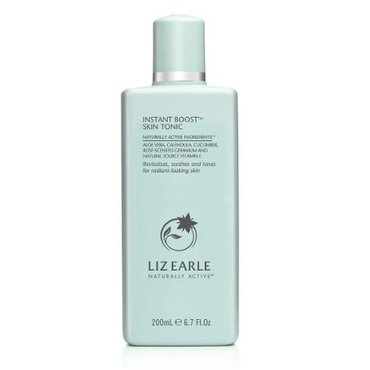 £13.60

£16.00

(15% off)
Skin can often feel dried-out and tight after cleansing, which is why following up with a revitalising toner is paramount when preventing skin from cracking.
This moisture-rich toner drenches your complexion in a surge of soothing ingredients such as aloe vera, cucumber, calendula and chamomile, helping the skin to thrive post-cleanse.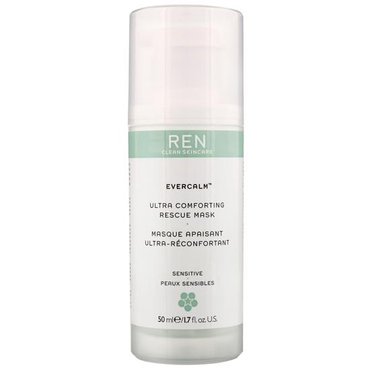 £33.25

£34.00

(3% off)
Treat your skin to a veil of pure comfort with the REN Evercalm Ultra Comforting Rescue Mask. Made with sensitive skin types in mind, this calming mask combats redness and irritation by utilising a naturally derived ingredient mix that is rich in omega 3 and vitamin e.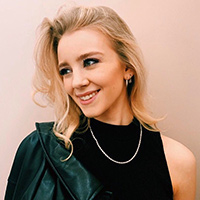 With five years' experience under her belt, Ellie has worked alongside a range of highly regarded makeup artists, giving her a real insight into what consumers should be spending their money on.