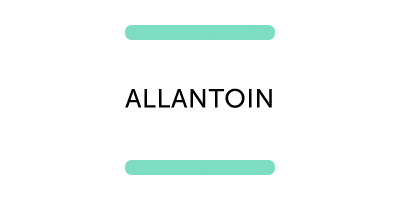 Allantoin Skin Care
It's time to introduce your skin care routine to the soothing, smoothing action of allantoin. This underrated skin care ingredient focuses its attention on calming irritation, hydrating dry skin types and healing injured skin.
Allantoin can be found within areas of Europe and Asia, growing from the comfrey plant. We recommend looking out for this key ingredient when shopping for your next moisturiser, especially if you suffer with dry skin!
See our allantoin guide to answer your questions like what is allantoin and what are the skin care benefits of using allantoin.
539 products found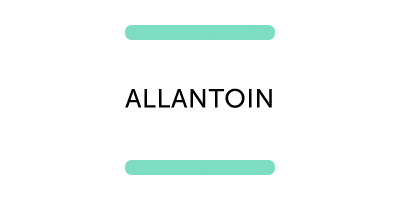 Frequently Asked Questions about Allantoin products
What is allantoin?
Allantoin is an extract from the comfrey plant which is often found in parts of Europe and Asia. It has been said that comfrey leaves have been used over the centuries to help with the healing of minor skin injuries and can even be found in plants such as chamomile, beets and wheat sprouts.
Loved for its skin-softening properties, this key ingredient features in a lot of your favourite moisturisers and often arrives in a powder form!
What are the skin care benefits of using allantoin?
The main benefit worth mentioning is allantoin's ability to hydrate dry skin and soothe irritation. People suffering with uncomfortably dry skin and wounds would benefit from allantoin greatly as it is recognised for its calming and healing properties.
Better still, allantoin can also work as an exfoliator as it is also a keratolytic. This means it can melt away dead skin cells to reveal a healthier and often brighter layer of skin.
Is allantoin good to use on scars and acne?
Yes, allantoin can be used on scares and acne. As with most new skin care ingredients, it is best to do a patch test first to ensure that your skin doesn't react badly. Allantoin is known for its ability to help speed up cell rejuvenation and can also reduce the appearance of redness caused by acne, making it the ideal ingredient to use when you have an unwanted breakout!
Are there other ingredients or products that work well with allantoin?
It is best to use allantoin in tandem with other emollients and silicones, although these ingredients are often already paired together in the likes of scar creams. Additionally, allantoin can also be combined with retinol for an anti-ageing action that turns back the clock on your complexion!
With that said, allantoin must not be used with other exfoliants such as AHAs or BHAs as this can result in irritation.
Are there any negative side effects to using allantoin on skin?
Typically, allantoin does not result in any side effects as it is a non-toxic ingredient. Working its magic on all skin types, this soothing ingredient is a skin-loving hydrator that is safe to use on even the most sensitive of skin types.
However, it is important to not use allantoin in its purest form (comfrey leaves) as this could result in a skin irritation.
How often should you use allantoin?
Due to its gentle nature, allantoin creams can be used as regularly as twice a day! As everyone's skin type is unique, it is best to start off with a patch test to ensure that your skin reacts well to the new cream. In most instances, allantoin shouldn't be an issue as it boasts a mild formulation!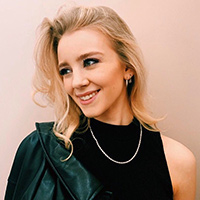 Written by Ellie Child, Beauty Editor