Grow Gorgeous
Embrace the Grow Gorgeous line up of conditioners, shampoos and hair masks. Make sure you create a brand alert so that you are always aware of the brand's offers and sales.
34 products found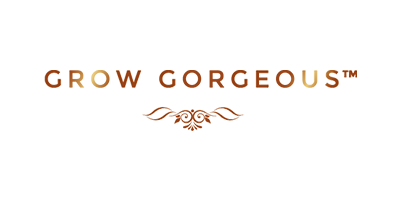 Grow Gorgeous are a chic and authentic haircare brand that deliver timeless treatments and innovative haircare formulas to help you achieve fuller-looking, healthy locks.
The brand focuses on creating products that are led by science and innovation, as well as being specially designed with only the highest-quality ingredients, such as biotin and caffeine – to give you professional results and a lustrous head of hair.
Working to boost the health of the hair and scalp, Grow Gorgeous offer smart and savvy haircare formulations to enhance the hair from the core - as they believe that the secret to thick, voluminous locks starts from the growth.
Catering for all hair types and textures, they offer a ravishing range of products that will target specific needs of the hair – from hair thickening treatments to hair growth serums, you can rely on Grow Gorgeous to grant you a gorgeous mane, that'll certainly keep heads turning.
Say hello to soft, conditioned locks and discover a variety of strengthening and volumising formulas onsite, to fulfil all of your hair dreams.
Where can you buy Grow Gorgeous products in the UK?
Grow Gorgeous products can be bought online in the UK from HQHair, Grow Gorgeous, Amazon and more.
Whether you're looking for conditioners, shampoos or hair masks, Cosmetify is here to help. We cut down the search time so you can easily compare prices of all your beauty must-haves in an instant. Find where they are being sold for the lowest price and restock your beauty cabinets at a fraction of the cost.
And if your go-to products are out of stock; you can easily set up an alert and we will let you know when it's available again. Win-win!
Frequently Asked Questions about Grow Gorgeous
Parabens are widely used in this industry. Do they feature in Grow Gorgeous products?
Their entire line of products contain no parabens.
Do they use phthalates in their formulas?
They are a completely phthalates-free brand.
Are Grow Gorgeous products made without the use of sulphates.
There are no sulphates in their product ingredients.
Are Grow Gorgeous products mineral oil-free?
No Grow Gorgeous formulas contain mineral oil. They are a mineral oil-free brand.
Can I get silicone-free products from them?
Grow Gorgeous products are all silicone-free.
I only use vegan-friendly products. Is Grow Gorgeous for me?
Grow Gorgeous has many products suitable for vegans. Shop products which are vegan-friendly by selecting from our filters above.
Paraben Free
Phthalates Free
Hyaluronic Acid
Sulphate Free