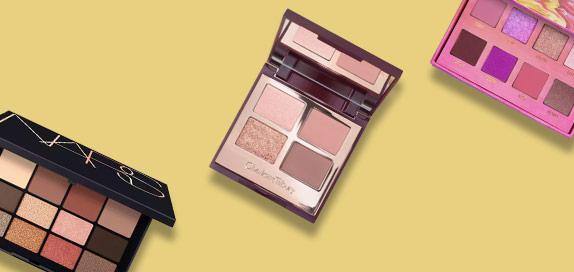 185 products found
Eyeshadow Palette
Everyone from beauty editors and Instagram influencers to makeup artists and YouTube beauty gurus are always trying to get their hands on the latest eyeshadow palette releases. Luckily, we have a wide array for you to choose from.
Whether you prefer sultry, smoky hues or shimmer-packed glitters, there's an eyeshadow palette to suit every style. Often designed with skin tone in mind, you can find a vast range of highly pigmented shades to suit your complexion and your eye colour. Think pretty pinks and sky blues or more neutral nudes, browns and gold tones.
A great eye palette is something to rave about as it can totally transform your makeup look, taking you from glum to glam in seconds. For a guaranteed dazzling finish, be sure to apply your newfound palette with our pro-grade eyeshadow brushes and use an eye primer for all-day wear.