What is the Viral Latte Makeup Trend and How to Create It
TikTok trends change like the wind, but one that's currently taking #beautytok by storm is 'latte makeup'.
Arguably the biggest makeup trend of the summer, 'latte makeup' is a fusion of bronzed makeup, glowy skin and minimal effort. With over 324 million views (and counting) on TikTok, plus Hailey Bieber-approved, it's definitely one worth bookmarking the next time it pops up on your FYP.
Or, we can help you get to know everything about the viral 'latte makeup' trend and how to achieve it, right here, right now (trust us, we've watched enough GRWMs we're literally baristas of coffee-inspired makeup).
What is latte makeup?
'Latte makeup' puts a soft spin on a summer glow. It involves neutral palettes, think rich, brown eyeshadows, warm cream bronzers, nude lips and even a splash of gold highlighter, to create an effect that replicates the tones of the milky, espresso drink. It's super wearable as it can go from day to night and, just like your Starbies order, it can be customised to suit any skin tone and style.
How to do latte makeup
The best thing about the viral latte makeup look is that it's really easy to create. It's super minimal and non-technical, plus you probably already own half of the products needed to achieve it. You're going to want to pick out the warmest, richest brown and coffee-like tones in your makeup collection. Experts recommend choosing colours that are a few shades darker than your skin tone and avoiding bright hues, like red and pink, altogether.
The secret to latte makeup though is to layer on the bronzer. You can do this by applying it before foundation (as showcased by Hailey Bieber) or pairing it with a bronze-hued contour. Pops of gold, copper and terracotta shimmers also make the perfect finishing touch.
Here's a rundown of our go-to products for creating latte makeup.
The best products for latte makeup: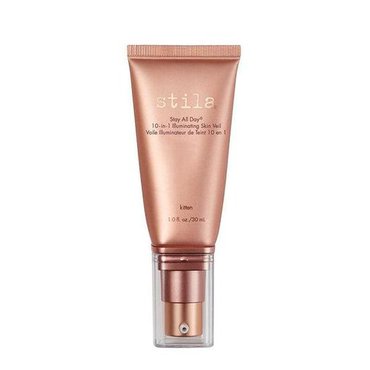 £36.64
A stunning makeup look always starts with skin prep. For 'latte makeup', you'll want to choose a long-lasting hydrating primer such as this one from Stila. It's packed with skin-perfecting ingredients in order to leave skin smooth, radiant and youthful, and boasts an illuminating finish that's going to give your base products a little extra luminosity.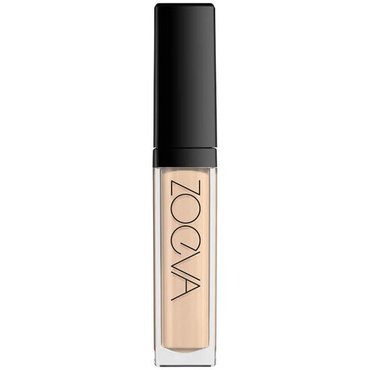 £8.68

£17.50

(51% off)
Applying a small amount of concealer to the inner and outer corners of the eye, under the cheekbone, the temples of the forehead and under the nose not only provides more coverage to areas that are prone to redness but also helps to sculpt and shape your face. This concealer from Zoeva is perfect as its lightweight, natural and buildable formula is ideal for creating the latte look.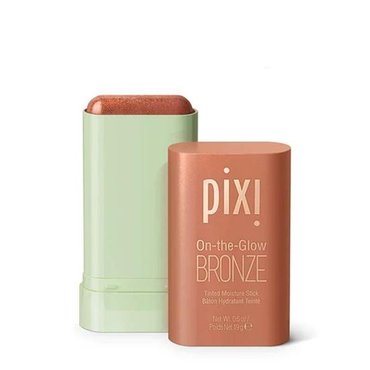 £18.54
As mentioned, latte makeup is all about bronzed, sun-kissed skin. The warmer, the better, especially if you're really trying to replicate those espresso coffee tones. PIXI's On-the-Glow Bronze is perfect for adding a subtle warmth to skin. Simply swipe the cream bronzer over areas that naturally soak up the sun, like the cheekbones, forehead and nose.
£14.12
This skin tint from Maybelline is a current favourite as it delivers enough coverage yet still leaves skin looking like skin. It's the perfect option for latte makeup as it evens out skin tone but is still sheer enough for freckles to peep through. If you want to go for a full glam effect, try the Maybelline Super Stay Foundation.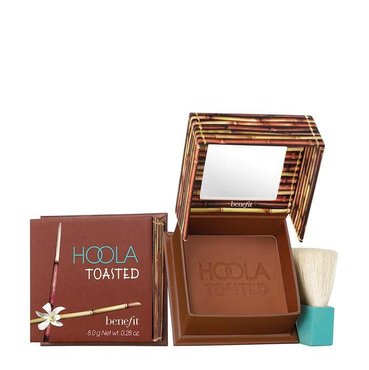 £33.19
Of course, we call upon Benefit's collection of Hoola bronzers to help us recreate this trend. Arriving in a variety of warm hues, from caramel to toasted, you can sweep this bronzer over skin to enhance your latte makeup look.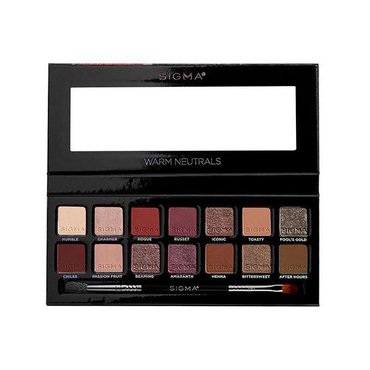 £19.01

£23.35

(19% off)
This eyeshadow palette is home to a bunch of coffee-like colours, making it a must-have for your latte makeup trend. Wear the shades alone or mix them together for espresso-inspired eyes. We like to apply a darker shade along the lash line, before blending it with a more neutral shade up to the crease.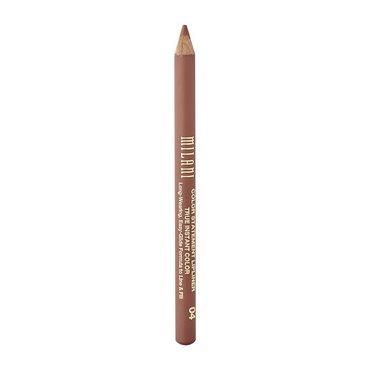 £7.30
The correct lip combo can really take your 'latte makeup' lip look to the next level. Reach for a warm brown lip liner, like this one from Milani, and line your lips for the perfect pout.
£6.54

£8.95

(27% off)
Then pair it with this gorgeous lip gloss from SOSU by SJ. Packed with pigment and high-shine, it leaves lips with a smooth, creamy, non-stick finish.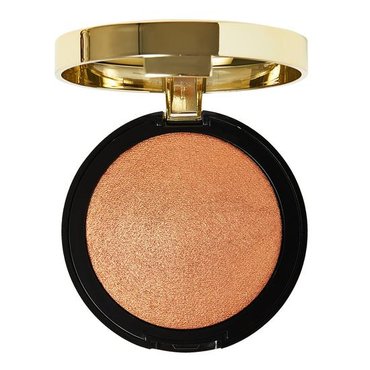 £15.88
Not only is the Milani Baked Highlighter a staple in our everyday makeup routine, but it's perfect for adding that glow to your latte makeup look. Baked on Italian terracotta tiles, the micro-fine luminescent powders add a soft, creamy radiance to skin.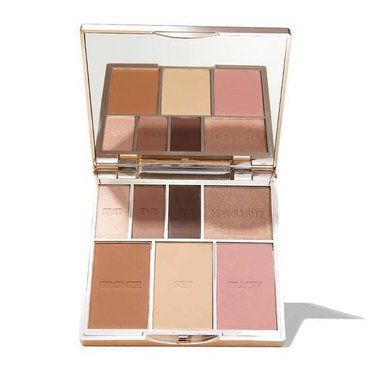 £30.93
If you're forever on-the-go but still want to keep up with the latte makeup trend, then make this face palette your go-to. We've tried and tested it ourselves and can confirm that it holds everything you need to create the ultimate latte makeup look, including a trio of rich eyeshadows plus bronzer and highlighter.
Now that you have the lowdown on latte makeup, it's time to jump on the Tik Tok hype and create summer's hottest makeup look (we're confident it'll also hang around for autumn). If lattes aren't really your thing, then you should definitely check out the strawberry makeup trend that's also doing the rounds on social media (of course, coined by Hailey Bieber once again).
For more makeup inspo, check out The Top 10 Makeup Trends to Try in Autumn 2023.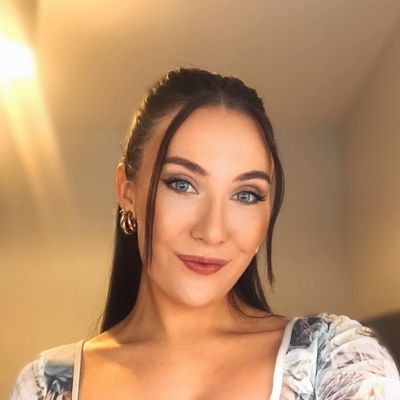 As the Senior Content Editor for Cosmetify, Carly is the go-to for all the latest (and greatest) beauty tips, tricks and trends. With over six years of experience in the industry, she knows all the ins-and-outs when it comes to health, beauty and wellbeing.