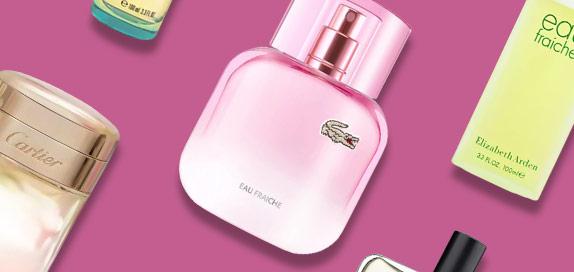 Eau Fraiche
If you're after something subtle and fresh to enhance your style and brighten your day, you need to explore our deluxe eau fraiche range. Instead of completely decorating your body in a fruity, floral or sensual scent, a refreshing eau fraiche enhances your natural aroma and complements your unique scent. Shop iconic brands like Caudalie, Nuxe and Roger & Gallet. Read More
10 products found
Eau Fraiche
If potent perfumes aren't your first choice then an eau fraîche might just become your new favourite. French for fresh water, this type of perfume is perfect for those who like to sport a natural scent that isn't too overpowering. Lace your skin with the gentle and subtle ingredients that breathes confidence and exuberance into your body with every spray.
With a range of sophisticated, sensual and sultry notes on offer, every preference is catered for and, although delicate and lightweight, these scents will see you through the busiest of days. Perfect for a working environment, on a summer's afternoon spent outdoors or on a romantic evening, our gorgeous collection provides a scent for every mood and occasion.
Both timeless and elegant, they're a fresh and light option that you can effortlessly incorporate into your collection. Shop the selection of inviting aromas to find the one that completes your wardrobe.
And remember to browse our men's fragrance selection to find the perfect aftershave, cologne or eau de parfum for him.