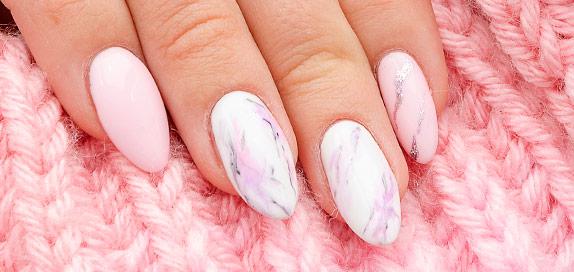 False Nails
Get creative and save yourself a trip to the salon with our selection of false nails, wraps and nail art products. With brands such as Elegant Touch, Ciate London, Rio and IsaDora headlining the collection, you can rest assured that your nails will look completely professional. Read More
11 products found
False Nails, Glue & Nail Art
False nails are the quick and easy route to an Insta-worthy manicure. Not only can you instantly achieve your dream nail shape, but you can effortlessly switch between designs to match any mood, trend, style or occasion. To ensure a seamless false nail application, we recommend checking out our nail tools page and exploring the many different buffers, clippers and files!
False nails give you the chance to explore manicures that are out of your comfort zone, without the long-term commitment. Whether you like to keep things cute and simple with muted, neutral tones or want to embrace your creative side with gem-embellished and patterned designs, there's a set suited to every personality.
If you've broken a nail or tend to bite your fingers (naughty), then falsies are your short-nail solution, too. They'll have your fingertips looking fresh and fierce in no time at all. We have false nail glue too! Shop now and get stylish talons with minimal effort; if only everything were this easy, right?
If you're not sure which style suits your hands, head over to our blog on the different nail shapes.