Brands

1,710

Products

216,650

Beauty Retailers

138
About us
Cosmetify is a comparison platform that helps beauty shoppers find the best prices on all their favourite products. With such a wide range available on one platform, we are the search engine for beauty lovers, providing everything you need from makeup to hair, grooming to skin care and electricals to toiletries.
How we work
We've built a seamless, user-friendly website which allows you to navigate with ease, aggregating your favourite products from the world's leading brands and retailers. Use our powerful filters to search for exactly what you want, comparing everything from brand, product to price – even down to individual ingredients.
We also make it easier for you to discover and explore products by providing relevant, trend-led and informative content across our platforms. Whether you're looking for the next beauty must-have or an effective skin care regime, we strive to answer your questions through tutorials, product reviews and other types of informative content.
Discovery

Explore our huge selection of products and discover the latest beauty trends, tried-and-tested recommendations and get expert advice from our beauty hub, all under one virtual roof.

Extensive Selection

Showcasing multiple retailers means if a product is sold out with one, you can simply buy with another. If your favourite product is sold out with all our retailers, sign up to receive alerts and we'll let you know as soon as it's back in.

Best Price

Any given product could be available from hundreds of retailers, all with different price points. We automatically select the best price for you and, if you want to pay even less, you can sign up for price drop and sale alerts.

Desired Delivery Method

Whether you need your product delivered today, tomorrow or next week, you can get what you want, when you want it, and how you want it, get it delivered or choose click and collect.
Our Partners
We've partnered with a growing list of top retailers specialising in hair, beauty and grooming giving our audience access to a huge number of brands and products. We connect retailers to customers, offering a personalised shopping experience allowing optimum reach and exposure to new audiences. Are you interested in partnering with Cosmetify? Submit your business information to be considered today.
Partner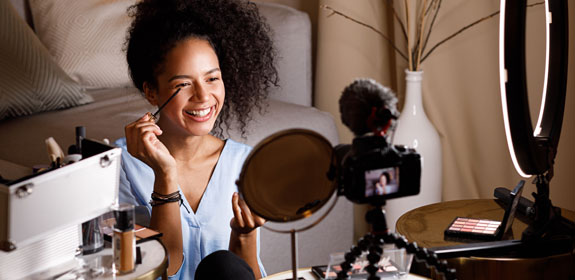 Influencers
Are you an influencer with a passion for beauty or grooming? Whether you're established, new or emerging, we're always on the lookout for collaborations on our exciting influencer marketing campaigns. If you'd like to work with us on our latest campaigns, get in touch.
Apply
Press
Looking for the latest customer trends in hair, beauty or grooming? Need tips or advice from one of our in-house beauty experts? We welcome any press enquiries offering bespoke insights, expert quotes and relevant case studies.
Enquire