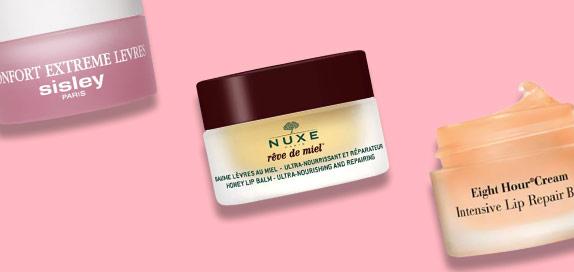 Lip Balms
Protecting that pout is important, so why not hydrate, soothe and condition your lips with a lip balm? We have a lovely selection on site, from cult-classics to intensive lip treatments, as well as lip balm with SPF. Whether you want to stock up on EOS, Carmex, Burt's Bees, Mario Badescu or try something different to repair and renew, we have the product for you. Read More
132 products found
Lip Balms
It may not be the sexiest or most stylish addition to your beauty set, but a reliable and trustworthy lip balm keeps your lips looking plump, full and ever so kissable. Align your purchase with your current selection of lipsticks, lip plumpers and lip glosses for a mouth that looks and feels flawless.
The need for dynamic lip balms is recognised in the beauty industry, and many brands are lacing their products with aromatic ingredients that leave a refreshing scent as well as a silky-soft touch. Coming in a plethora of chic and cool designs, patterns and colours, each product enhances the quality and aesthetic of your beauty set.
Discover lip care products from best-selling brands such as Fenty Beauty, Fresh and Nuxe, and find your lip care saviour. It's time to say goodbye to dry and chapped for good!